St Louis Things To Do (November 12)
St. Louis is a great city, with so much culture and so many things to do. Why not check out something new this weekend.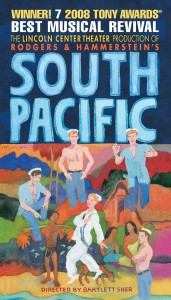 Rodgers and Hammerstein's South Pacific (Fabulous Fox Theatre) –
November 9-21, 2010
"Simply Wonderful! Beguiling Theatrical Magic!" hails the New York Post for Rodgers & Hammerstein's SOUTH PACIFIC. A stunning reinvention produced by Lincoln Center Theater, SOUTH PACIFIC swept the 2008 Tony Awards®, winning seven honors including Best Musical Revival and Best Director for Bartlett Sher. The breathtaking new production features a cast of 34 and a full orchestra of 26 members – the largest orchestra of any touring Broadway production. Set on a tropical island during World War II, the musical tells the sweeping romantic story of two couples and how their happiness is threatened by the realities of war and by their own prejudices. The beloved score's songs include "Some Enchanted Evening," "I'm Gonna Wash That Man Right Outa My Hair," "This Nearly Was Mine" and "There is Nothin' Like a Dame." USA Today cheers, "Four Stars! Gorgeous! SOUTH PACIFIC doesn't just float; it soars!"
Based on James Michener's Pulitzer Prize winning book Tales of the South Pacific, Rodgers & Hammerstein's SOUTH PACIFIC has music by Richard Rodgers, lyrics by Oscar Hammerstein II, a book by Oscar Hammerstein II and Joshua Logan and is directed by 2008 Tony Award®-winner Bartlett Sher.
Click here to purchase tickets, or visit the Fox Theatre website for more information.
---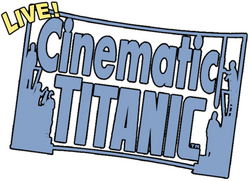 Cinematic Titanic (St. Charles Family Arena) –
November 13, 2010 @ 7:00pm
From the people who brought you Mystery Science Theater 3000 comes a whole new movie-riffing experience: CINEMATIC TITANIC. Created by Joel Hodgson, creator and star of MST3K (as it's known to its devoted fans), and featuring the writing and performing talents of the show's original cast – Joel (Joel Robinson), Trace Beaulieu (Crow, Dr. Forrester) and J. Elvis Weinstein (Tom Servo, Dr. Ehrhardt) along with longtime writers and co-stars from the show's 10 year run, Frank Conniff (TV's Frank) and Mary Jo Pehl (Pearl Forrester).
Now you can see them as they riff on a movie LIVE at the Family Arena on Saturday, November 13.
This year Cinematic Titanic will be taking on the 1975 "masterpiece" Rattlers – Starring a cast so obscure most of them don't even rate Wikipedia pages. When two boys are attacked by a pack (pride?) of rattlesnakes, a herpetologist discovers that the creatures have been infected by a top secret military nerve gas.
Click here to purchase tickets, or visit the Family Arena website for more information.
---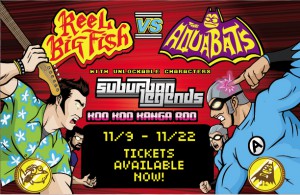 Reel Big Fish, and The Aquabats with Suburban Legends, and Koo Koo Kanga Roo (The Pageant)
November 14, 2010 @ 7:00pm
Opening Act(s): Suburban Legends, Koo Koo Kanga Roo
Doors: 6:00 pm
Show: 7:00 pm
Price: General Admission $23.50adv/$25dos | Balcony [general admission]
Age restriction: All Ages [Balcony 21+] :: $2 Minor Surcharge at Door
Members:
Aaron Barrett – Vocals, Guitar
Dan Regan – Trombone
Scott Klopfenstein – Trumpet, Vocal Harmonies, Guitar
John Cristianson (Johnny Christmas) – Trumpet
Ryland Steen – Drums
Derek Gibbs – Bass
Genre:
Ska/Rock
Hometown:
Orange County, CaliforniaRecord Label:Rock Ridge Music
Click here to buy tickets, or visit The Pageant website for more information.