St. Louis is #6 in "Wolverine" contest – we need your vote!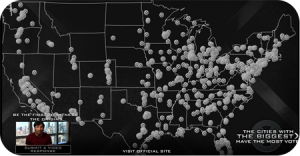 We need your vote! St. Louis is now #6 in the entire nation to win the world premier of "X-MEN Origins: Wolverine" – you can read more about the contest here.
Let's get Hugh Jackman and the cast of X-MEN Origins: Wolverine on the red carpet in St. Louis by voting! The contest ends Friday, so we don't have much time. Make sure you vote today!