St. Louis Goes "DEFCON-4" with the Contamination Horror, Sci-Fi, and Pop Culture Convention (Aug. 2-4)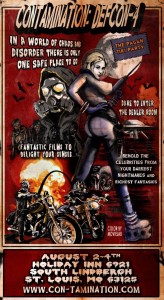 Horror, Sci-Fi, and Pop Culture fans get ready, Contamination Defcon 4 will be invading the St. Louis area on August 2,3, and 4.
The event, which began back in 2009, will be at a different location than last year. Contamination will take place at South County Holiday Inn at 6921 S. Lindbergh. Dave Dyer, of Dyer Straits Productions said the event had to switch locations in order to make it a better event for fans.
"What a lot of people don't realize is that not every hotel works when you try it," Dyer said. "Last year the hotel we were at didn't work for us and we didn't work for them, so we parted ways."
Dyer said that the Holiday Inn is super excited to be working with Contamination this year.
"They get what we are trying to accomplish here and are ready to have fun," he said. "That's the attitude we like."
Some may wonder just why the festival is called Contamination. After all, there were literally hundreds of names for a festival geared toward horror and sci-fi fans. Dyer explained how the name came to be.
"Back in 2009, we were trying to figure out a name that could represent all genres and not pigeon hole us into just a horror or Sci-Fi convention," he said. "I was watching the news one morning while having coffee and they were talking about the Swine-Flu, which had been talked about every day then for months. I made the comment to myself that even a contaminate like the Swine-Flu could become Pop Culture, that's when it came to me "Contamination". The first year we even used the H1N1 Swine-Flu as part of our logo."
This being the fourth year of the festival, some may wonder how it differs from the last three years.
"This year we have the "Zombie Zone Shoot out" which is a large outdoor tent that for $5 you can test your Zombie defense skills," Dyer said. "Also, we will be having an outdoor Drive-In in the parking lot showing Dark Night of the Scarecrow. Friday night we will be having the "Pagan Kiss Tiki Party" which will kick-off the weekend in grand style with Tiki Music and a live concert by St. Louis' own Kiss tribute band "Rocket Ride" and so much more Contaminated stuff the whole weekend!"
Celebrities are always a big draw at any show, but this year there are some very special guests lined up for Contamination.
"This year we have some very special guest that you do not see often at shows around the states or world for that fact," Dyer said. "This year we are featuring none other than Ace Frehley, legendary lead Guitarist for KISS. We will also have a rare appearance by Miles O'Keeffe, who played Tarzan in Bo Derick's Tarzan the Ape Man."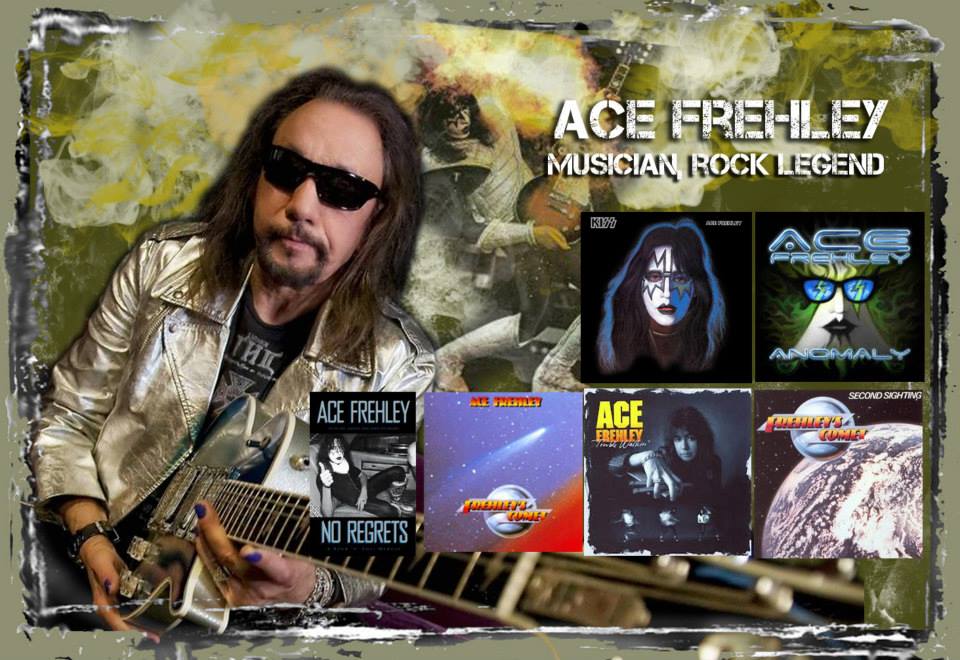 Steve Railsback (Charles Manson in Helter Skelter, Ed Gien & Tobe Hooper's Lifeforce) and Veteran actor Andrew Prine will also be appearing along with a mile-long list of others.
As with any festival, vendors will play a big part of the event. There will be all kinds of great items to purchase from the dealer/vendor room.
"This year will prove to be the best yet with dealers like Kiss Warehouse.com, great shirts by Red Death Studios, original artwork by Travis Molitor, movie props by Scott Ford's Drive-In Graphics, and out of print toys by Funky Monkey Comics-n-Collectibles just to name a few," Dyer said.
Dyer said that a lot of fans have expressed excitement about the appearance of Frehley, as well as Laura Cayouette, who appeared in "Django Unchained". Three cast members of hit show, "The Walking Dead" are also scheduled to appear, as well as The Ladies of the Evil Dead and Larry Bishop, king of the biker films.
To go along with the special guests, Contamination will also feature seminars all weekend. There will be films from up and coming filmmakers and an award handed out to the top filmmaker at the end of the weekend. There will also be an Ace Frehley look-a-like contest, a midnight show of the movie Hellride, which will be introduced by Larry Bishop and Laura Couyette.  D.J. Tre will also be featured on Saturday night.
For all things Contaminated and a full list of everything for Contamination: Defcon-4, visit con-tamination.com.