St. Louis Comic Con 2013 – Wizard World is Coming to the America's Center
Wizard World is finally coming to St. Louis! From March 22-24, Wizard World is invading America's Center in downtown St. Louis.  There will be pop culture icons and comic book legends abound.
Wizard World is a comic and pop culture convention that brings together the comic book, film, video games, gaming, toys, and sci-fi fans all under one roof.  Combine that with contests, retailers, and a slew of amazing guests and this convention is shaping up to be a lot of fun.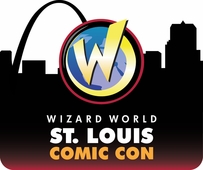 This will be the first time a convention of this size will be in St. Louis.  The exciting stuff is that there will be a lot of home grown talent attending this con.  From the WWE, former WWE and World Heavyweight Champion, "The Viper" Randy Orton is be in attendance on Saturday only.  From Marvel and DC Comics, Eisner Award Nominee Cullen Bunn (The Sixth Gun, Wolverine, and Venom), Eisner Nominee (and all around swell guy) Chris Samnee (Thor: The Mighty Avenger, Daredevil, and Adventures of Superman), Brian Hurtt (The Sixth Gun) and Matt Kindt (MIND MGT, Frankenstien: Agent of S.H.A.D.E., Revolver, and Super Spy).
Other guests will include Dean Cain (Superman/Clark Kent from Lois and Clark: The New Adventures of Superman), James Masters (Spike from Buffy the Vampire Slayer, Angel, and Brainiac from Smallville), Billy Dee Williams (Lando from Star Wars), Laurie Holden (Andrea from The Walking Dead), and Tom Felton (Draco Malfoy from the Harry Potter franchise).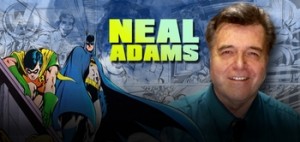 Over 85 comic book creators, artists and writers will be on-hand at St. Louis Comic Con. Neal Adams ("Batman," "Green Lantern", Rick Burchett ("Wonder Woman," "The Flash"), Cullen Bunn ("Wolverine," "Avenging Spider-Man"), Jorge Molina("X-Men," "Fear Itself") and Chris Samnee ("Daredevil," "Before Watchmen") are among the who's who.  Also to look out for are Tyler Kirkham ("Superboy," "Teen Titans"), Gary Friedrich ("Ghost Rider," "Monster of Frankenstein"), Freddie Williams II ("Green Arrow," "Captain Atom"), Arthur Suydam ("Marvel Zombies," "Army of Darkness")Michael Golden ("Hulk," "Star Wars") – and many more.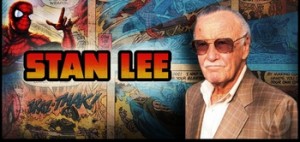 The coup de grâce though is that the Godfather of Marvel Comics, Stan "The Man" Lee will also be coming to the show (granted he will only be there on Saturday but still).  Combined with legend Neal Adams, those two will bolster and already stacked convention.
Wizard World St. Louis Schedule:
SHOW HOURS:
Friday, March 22, 2013 (3pm – 8pm)
Saturday, March 23, 2013 (10am – 7pm)
Sunday, March 24, 2013 (10am – 5pm)
TICKET PRICES AND BUNDLES:
3 Day Weekend: $65
Friday Only: $35
Saturday Only: $45
Sunday Only: $35
Billy Dee Williams Autograph — $TBD

Dean Cain Autograph — $35.00

Henry Winkler Autograph — $30.00 Flats; $40.00 Leather Jackets, Toys, Games, Baseballs, Other Premium Items

James Hong Autograph — $25.00

James Marsters Autograph — $40.00

Jason David Frank Autograph — $$20.00 8×10; $30 Poster or Shirt

John Shea Autograph — $45.00

Juliet Landau Autograph — $30.00

Laurie Holden Autograph — $40.00

Lou Ferrigno Autograph – $30.00

Morena Baccarin Autograph — $30.00

Randy Orton Autograph (Friday) — $45.00

Stan Lee Autograph — $55.00

Tom Felton Autograph — $40.00
There's something for everyone!  I say come on out at least one of those days and let's show Wizard World, the comic and pop culture industries that St. Louis is a hot bed of talent and has a fan base that is just as important as New York, Los Angels, and Chicago.  At the very least come out and support all the home town creators.
For more information about St. Louis Comic Con, visit wizardworld.com.