St. Louis Blues Deal Minor Trades Before NHL Trade Deadline – Yan Stasny Goes To Canucks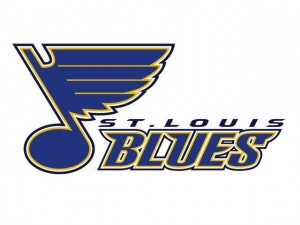 The St. Louis Blues have let the NHL trade deadline expire with only a few minor trades of NHLers, and have not released or gained any new major talent. The question over the last couple months was if the Blues were going to be buyers or sellers. It appears that the team would be neither, making three trades, none of which netted anything significant.
The Blues who are on a four game winning streak, stand just outside of the 8th playoff position with less than twenty games before the end of the season. One might have thought the Blues would have made some moves to add some extra offense, but the team has seen general improvement since they gained the tutelage of coach Davis Payne.  The Blues still contain a solid team, and have many of the players that led them to a late run to the playoffs last year. The team faces an uphill battle, not only do they have to count on winning a majority of their remaining games, but they must also hope that those directly in front of them lose the majority of their games.
Here are a list of the trades:
C Yan Stasny goes to the Vancouver Canucks for LW Pierre-Cedric Labrie
G Hannu Toivonen and D Danny Richmond go to the Chicago Blackhawks for G Joe Fallon
RW Aaron Pulushaj goes to the Montreal Canadians for RW Matt D'Agostini
Yan Stasny is probably the trade most people are going to be upset about. Stasny is the son of All Star player Peter Stasny, and looked like he had the possibility of a bright future in St. Louis.  I don't know how any of the trades benefit us, but hopefully in the long run one of these players will break out, and we'll look back and think it silly that we were complaining, or not…