Square: What is all the fuss about?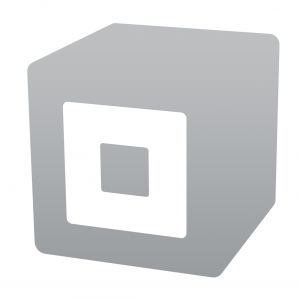 If you're not into technology, you probably have no idea that I'm talking about a San Francisco based company founded by Jack Dorsey, yes, one of the guys behind Twitter, that is set to revolutionize credit card transactions.  Square is that company.  Have you ever wanted to purchase something from a street vendor and realized that you are out of cash, had to look for an ATM, found one, but realized that it is not your bank's ATM, and then ended up paying a fee to use it, making your original purchase more expensive just because you didn't think ahead?  I have, and its incredibly annoying.  Now think: What if that street vendor could take your credit card?  You would save time and money, right?  Square makes this possible. In fact, any person with an iPhone, iPad, iPod touch or android phone and a dream can now accept credit.  All US-issued credit cards are accepted, not just Visa and Mastercard but Discover and American Express too! (Another situation I find annoying-having to have multiple cards because Discover and Amex have higher fees for merchants so many refuse to accept them.) At this point you are probably thinking, Aarti, is this really a good idea?  Yes it is, and let me tell you why: Credit is fantastic.  Its convenient, can be cancelled and replaced if stolen, and every transaction has a paper trail.  Cash, once lost, is just gone.  If you don't want to use money you don't really have, Square accepts debit cards as well, which are pretty much the same as cash but with added protection.  There really is no downside to using credit/debit whenever you can.  The problem is you can't a lot of the time with small businesses.  Until now.
The reason small business don't use credit is simple-it doesn't make sense for them to do so financially.  Square, on their site, states the following facts for why it is beneficial for small businesses and individuals to use:
| Features | Square | Others |
| --- | --- | --- |
| Merchant account required | None | Yes |
| Contract required | None | 1-2 years |
| Mobile card reader | Free | $150-$900 |
| Setup | Free | $0-$50 |
| Monthly fee | None | $15-$25 |
| Monthly minimum | None | $25 |
| Card-present (swiped) rate | 2.75% + 15¢ | 2.9% + 30¢ |
| Card-not-present (keyed-in) rate | 3.5% + 15¢ | 2.9% + 30¢ |
As you can see, Square is a fee-per-transaction service, making it risk free.  Use it when and if you want, but if you have a slow month or decide not to use it, you won't be stuck in a contract. Everything sounds fantastic, right?  Well, no. Before you all head to the site to sign up, I want to tell you about my experience with Square.  I signed up on the site 2 weeks ago.  Everything went well, including the verification of my bank account.  Well almost everything.  Square cannot authorize me to accept credit transactions because they can't verify my identity and will not ship me a reader.  When this came up I promptly contacted support and was told my activation request would reset in 72 hours.  Cool, no problem, these things happen and I want them to be sure I am actually me and not someone pretending to be me.  72 hours passed and nothing.  More than 72 hours passed and still nothing.  I contacted support again and was told they would contact me when and if my account could be reset.  Wait, what?  Last week it was 72 hours and now it may not be reset at all?  Luckily, I am just getting the device to review it and for personal use, but what if  I had been a small business banking on the verification going through?  Not only would I have been denied but then I may or may not ever be allowed to get a reader.  That is not cool.  I know that Square has been around for less than a year but with delayed shipments of readers and not being able to verify identities, as well as iPhone 4 issues, they have had quite a rough year.  I will say that even though I got snippy with the poor support guy, it was the last thing I needed after working 3 days with no sleep,  he was nothing but courteous to me.  So sorry support guy, I apologize for my attitude.  In closing, I rarely get excited about companies but I am excited to see where Square will take us once they have fixed all their kinks.
Square will be used at Taste of St. Louis this weekend!  Check it out and take your credit card so you can see it in action.