Sports Photos: St. Louis Blues vs New Jersey Devils at Enterprise Center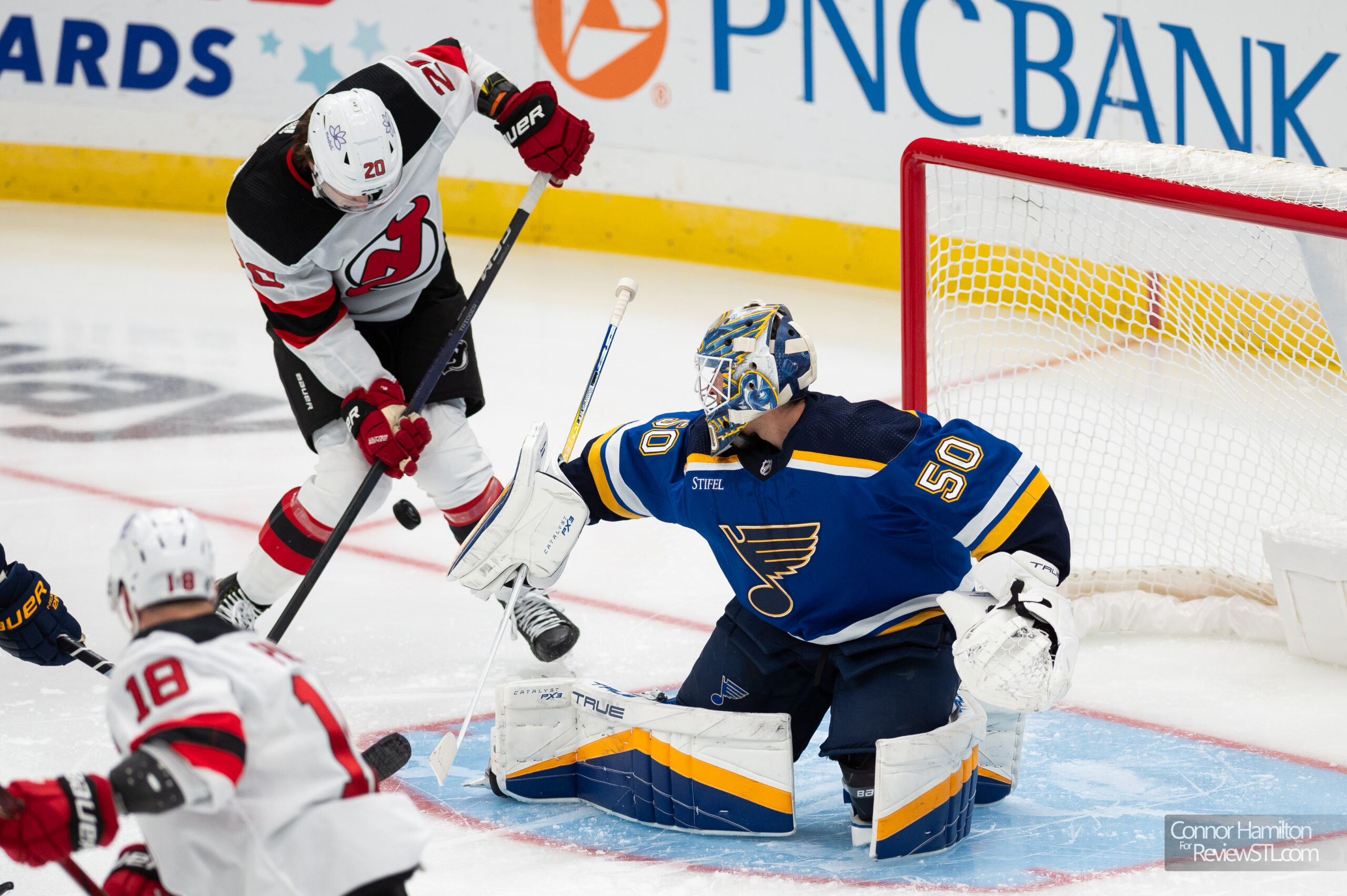 The St. Louis Blues defeated the New Jersey Devils, 4-1, on Friday night.
Jake Neighbors and Robert Thomas had goals for St. Louis, while goalie Jordan Binnington made 33 saves and had an assist in the win.
St. Louis improved to 4-4-1 on the season.
Check out our photos below.
Photos by Connor Hamilton.