Spielberg to Produce MLK Jr. Biopic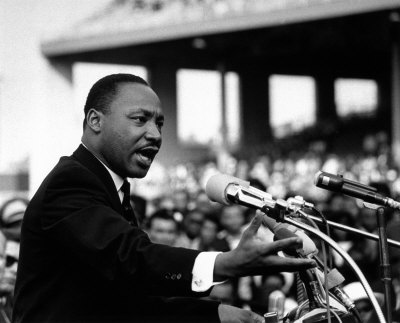 One of the most influential people in American, Martin Luther King Jr., seems to finally be getting the Hollywood treatment.  Life rights have been secured by Dreamworks to produce a picture based on the man's life covering from most likely childhood till his assassination.
I am a history buff and his story is incredibly uplifting and important, it will be great to see how this pans out.
Spielberg will produce for now, but don't be shocked if he ends up behind the lens on this one if it doesn't get going for a year or two.
See the full story at Variety.