Spider-Man Broadway Musical Sees More Problems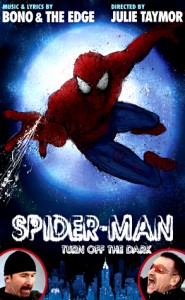 Spider-Man: Turn Off the Dark has been a snowball rolling downhill for some time now.  I thought it would be nice to not just give you the latest disaster for the Broadway musical but give you a timeline of the problems that it has faced.
After several readings of the script in 2007, the production saw several delays due to a lack of proper funding.  Several opening nights were scheduled, but proper funding and creative disputes behind the scenes led to further delays.
Early 2009, the production was $25 million in debt.  This led to Bono bringing in a new producer who came up with all the money needed by May 2010.  The estimated cost of the project is $65 million with an additional $1 million a week to keep it going. 
Actual images from the production were then released right before preview performances were shown.  While some may consider this to be good marketing, those people obviously didn't see the costumes.  I am all for people putting their own take on the characters and putting their own artistic twist on everything, but those characters are way over the top and ugly.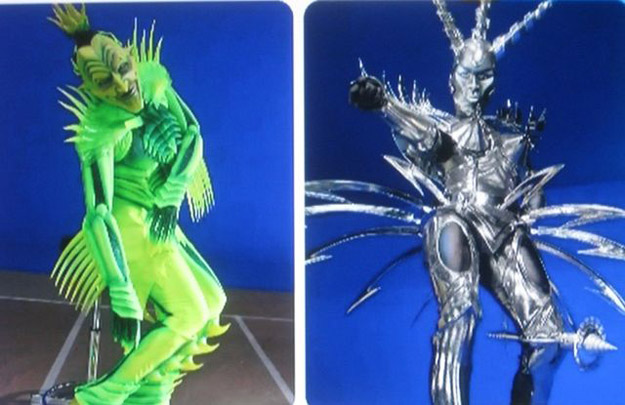 Then, preview screenings began, and the real problems began.  Natalie Mendoza suffered a concussion after being struck on the head with equipment during the first performance.  Two more injuries have occured since.  But is last night's injury the nail in the coffin for this production?
Last night, an actor was performing a stunt in which he dove down into a pit to save the falling Mary Jane.  Apparently a harness broke and the actor in the Spider-Man costume fell an additional 10 feet.  The performance was cancelled.  We now know that the only actor injured was stuntman Christopher Tierney, but his injuries are unknown.
This whole production is a bad idea to me.  At this point, I think it would be smarter for the producers to just pull the plug on the show.  There is no way they are going to see a profit on this thing.  I doubt that there will be enough public interest sustained over the period of time they need it to.
What do you think?  Is this something you would pay a high price to see?  Let us know in the comments below.