SNL Makes Some Big Casting Changes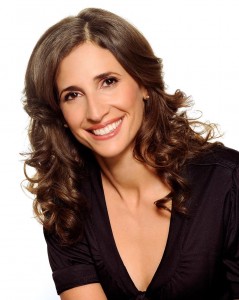 Lorne Michaels is making some big changes before the launch of SNL's big 35th season. Out are Michaela Watkins and Casey Wilson, and in are Jenny Slate from Upright Citizens Brigade and Nasmin Pedrad out of Groundlings. Also, announcer Don Pardo is gone after retiring from the show after 35 years.
It's a bit weird to see Michaela Watkins go, she did a decent job on the impressions she did do last season. She was more of a straight man (or woman I guess) to many of the other people on the show. It seems that Michaels might be using Watkins talents in other arenas, such as a Michael's produced sitcom. Watkins who joined the cast of SNL in November 2008 was known for impressions of Ann Coulter, Arianna Huffington, and Hoda Kotb.
In an interview with Entertainment Weekly Michaela said, "I don't think anyone knows what Lorne Michaels was thinking. That's one of the exciting things about him. If he were to vanish the show would just freeze. Not a single thing would be shot because so much hinges on him.The only explanation I got from him — and he's not known to say things just to make people feel better — was that he felt deep down that I should have my own show. And I agreed. SNL was a dream come true for me. It was a fantastic year. I don't have any regrets."
So, I guess it is out with the old and in with the new at Studio 8H. Let's hope these newcomers are up to spec. I feel SNL is going through one of it's meteoric rises right now where the cast gets more famous, and more used to the format only to leave it to a new cast.  So who knows, we might be seeing the next group of SNL superstars coming in right now.