Restaurant Review – Russell's Cafe & Bakery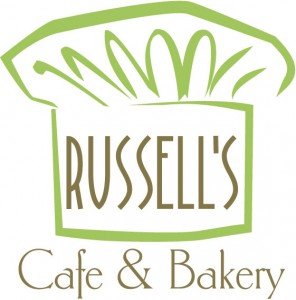 Russell's Café & Bakery is hidden in a plaza off of Bowles and 141 in Fenton, MO. I am lucky enough to pass this area 5 days a week, or else I would have never known this place existed. If you have a craving for something sweet, Russell's is the place to go!
Gooey Butter bars, Chocolate Chip Gooey Butter Bars (these especially), HUGE cookies, cupcakes, brownies, cheesecakes, and more! Russell's has anything and everything sweet and delicious to fulfill your dangerous cravings.
Not only are they known for their sweets, but they also have some tasty café soups, salads and sandwiches. I've been told that their Beer Cheese soup is a must have (I just haven't had it yet). If you need a sandwich pick, I am very partial to the Cuban Grill – at only $7.95, you get a huge grilled sandwich of Ham, Pork and Swiss Cheese, as well as Dill Pickles and Spicy Mustard Aioli. All sandwiches come with either house made pasta salad or chips. In a hurry? Call your order in early and they will box your lunch!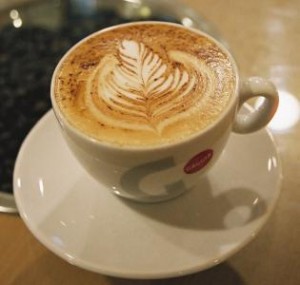 And, if you happen to be in the area in the earlier hours, Russell's also serves a breakfast menu, which consists of homemade Belgian Waffles (Saturdays only). So, next time you're in the area and you need a sweet treat, voyage to Fenton for a yummy dessert and a hot, fresh coffee!
For a more extensive menu, visit: https://www.russellscafe.com