Rumor Mill: "Twilight Saga: Breaking Dawn" Breaking Into Two Parts?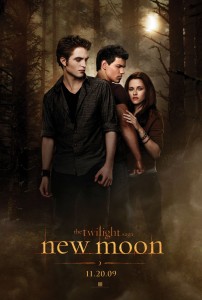 Rumors have been going around for quite some time now that the popular Twilight Saga will be split up into even more films.  After WB made the decision to split the final Harry Potter film into two, it seems that others have decided to follow their lead.  It makes sense from many stand points. The studios can make money off of two films from a popular franchise for a very slight raise in cost. Fans get to be more satisfied because less parts of their favorite books are cut out.
This is still in rumor range right now, but Deadline Hollywood reported earlier that the film was confirmed to be splitting into two parts. Other movie site ComingSoon.net contacted Summit Entertainment and received the response, "No decision has been made and as we have said all along we are continuing to work with Stephenie Meyer to bring 'Breaking Dawn' to the big screen."
I'm willing to be that this will most likely be confirmed pretty soon, and that Twilight fans can celebrate out in the streets the continuation of their fandom for a while longer. The third film in the series Eclipse will be released June 30th, and will face some fierce competition this summer.
Do you think the films should be split up? Talk about this and more on My.ReviewSTL.com!