Spider-Man Coming To Theaters 2012 In 3D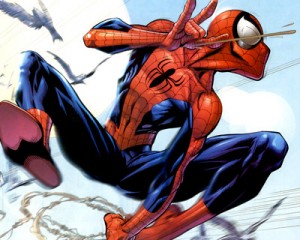 The Spider-Man reboot has a release date, and it will be battling the sequel to last year's successful reboot, Star Trek. The film will be released in 3D on July 3, 2012. The film is still untitled, but has a director, (500) Days of Summer's Marc Webb. Producing the film will be Marvel Entertainment's Avi Arad and Columbia Pictures' Laura Ziskin, working off a script from James Vanderbilt.
Chairman of Sony Pictures Worldwide Marketing & Distribution Jeff Blake said, "Spider-Man is the ultimate summer movie-going experience, and we're thrilled the filmmakers are presenting the next installment in 3D. Spider-Man is one of the most popular characters in the world, and we know audiences are eager and excited to discover Marc's fantastic vision for Peter Parker and the franchise."
The film is rumored to be low budget by industry standards, probably in the $70-80 million dollar range, and is looking to cast unknowns to keep the budget low. It will also most likely follow closely to the Ultimate Spider-Man series, and keep Peter Parker in high school throughout.
Discuss this and other stories on My.ReviewSTL.com.