Robert Pattinson Locks Down His Newest Film with a Surprising Director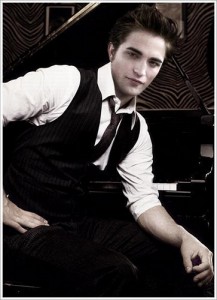 Robert Pattinson will continue his quest of becoming an actual actor as soon as The Twilight Sage: Breaking Dawn wraps.  Pattinson is now attached to replace Colin Farrell in the new David Cronenberg film, Cosmopolis.  Pattinson has tried to squeeze in more dramatic roles in between his Twilight schedule to prove that he actually has what it takes to be a respected actor in Hollywood.  But this might be the director to really showcase what Pattinson has got.
Cronenberg is most well known for his horror and science fiction films that include The Fly, Videodrome, Scanners, and The Brood.  Cronenberg has branched out lately.  His last two films were the graphic novel adaptation A History of Violence and Eastern Promises, both great films.  Regardless of the genre, Cronenberg is known for being a very challenging narrative director.
So what will this film actually be about.  Well Cronenberg will take credit as both writer and director on the project that adapts the novel Cosmopolis by Don Delillo. 
"A financial wunderkind, Packer risks his entire fortune to bet against the yen on a tumultuous day. His deed puts him in the crosshairs for assassination in a drama that is a study of capitalism in a slightly futuristic metropolis. Most of the scenes in the book take place in the limousine that transports Packer from place to place."
It sounds…boring.  Pattinson will play Packer and will be joined by Marion Cotillard in the film.  No release date as of now.
What is your favorite role Pattinson has done outside of Twilight?  Let us know in the comments below.