Horror Film "The Home" Takes Us to an All New Setting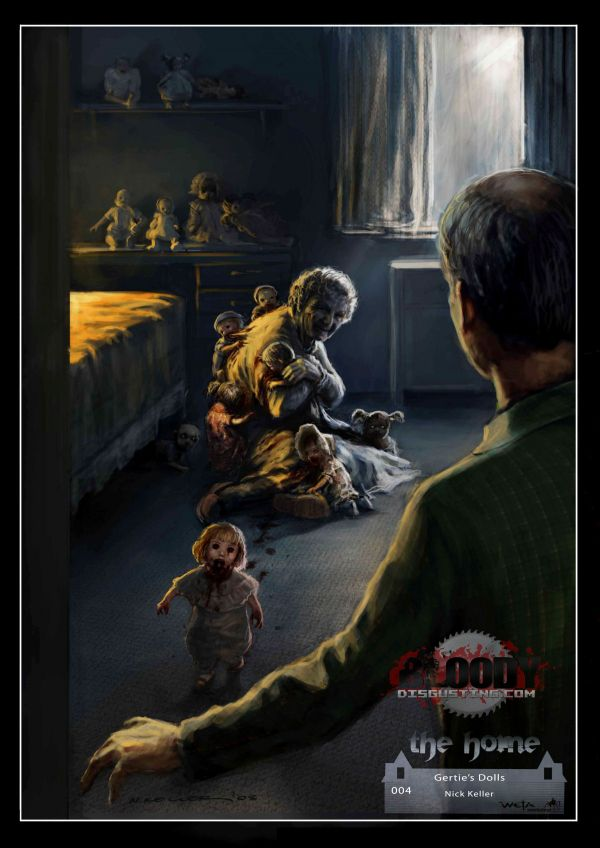 I can see it now.  Two nerds sitting at home on the couch, and they just finished Rob Zombie's horrible sequel Halloween 2.  Obviously their first thought when the film concludes is, "we can make a better horror film than that".  Then they realize that they have neither the money nor the clout to make the kind of demands needed for a good horror film so they go through the list of creepy places to set a horror film.This will differentiate their film from the masses.  "Abandoned house?  Hospital?  Insane asylum?  Old Prison?  Amusement Park?  Nursing home?….Definitely nursing home".
So maybe the process on this film did not actually go this way.  But however it happened, it happened and now has some big names behind it.  Elijah Wood is helping produce the film that has Brian Cox, Cloris Leachman, Louise Fletcher, Louis Gossett Jr., Ed Asner, and Fionnula Flanagan set to star.  The film has been on hold for a little while, but Dimension just picked up the film to be released sometime this year. 
The synopsis for The Home is:
After a young man is nearly killed during a horrible accident that leaves him physically and emotionally scarred. To recuperate, he is taken to a secluded nursing home where the elderly residents appear to be suffering from delusions. But after witnessing a violent attack, he soon realizes that the screams behind the walls are caused by more than hallucinations, and the residents are being preyed upon by twisted, monstrous nightmares that lurk within the home itself.
I'd pay to see that.  What about you?  Let us know what you think about this project in the comments below.