Robert Downey Jr. Lends His Talents to Dreamworks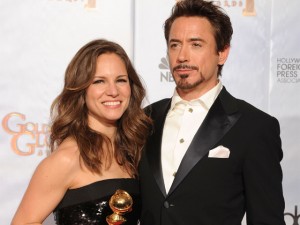 I am kind of shocked that a studio hasn't locked down Robert Downey Jr. sooner to do an animated film.  Then again, he really only made his big comeback in 2008 with Iron Man.  The man has got a great voice for animation, and his name will get butts in the seats.  At least that's what Dreamworks is hoping for. 
RDJ's voice will appear in Dreamwork's upcoming Mr. Peabody and Sherman.  Downey will voice Mr. Peabody, the know it all dog.  The bad news is that the writing team responsible for Yogi Bear will also be doing the screenplay for this.  The studio is currently hoping for a 2014 release. 
I know nothing about these characters or story.  But would RDJ do a film just for the money?  Realistically, he seems like the type that might, but he certainly doesn't have to.  I think the bar for animated films is constantly being lifted.  Especially after a great 2010.  How high will that bar be when 2014 rools around?
What did you think of RDJ at the Golden Globes last night?  Let us know in the comments below.