'Riverdance' Returns May 18-20 to the Fabulous Fox for the Farewell Tour! Interview With Lead Dancer Alana Mallon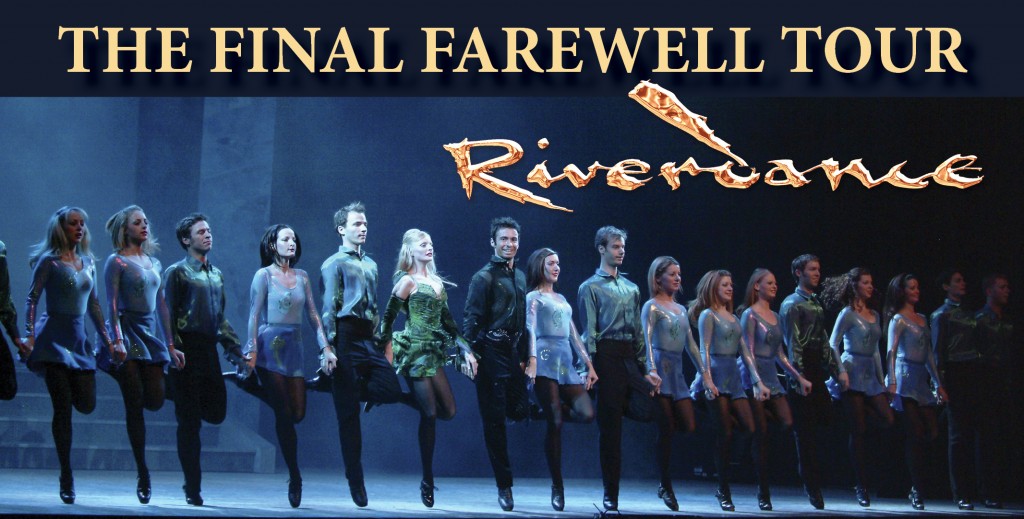 After over 16 years of touring the US, Riverdance is touring the country for the final time.  June 17 will mark the final performance in the States, as the show will continue traveling around the world.
Riverdance will return to the Fabulous Fox Theatre in St. Louis May 18-20 for five final performances. Alana Mallon is the only Scottish dancer to perform lead in Riverdance, and we were able to speak with her about her experience with the show and career as a dancer.
ALANA MALLON
Principal Dancer

Alana started dancing at age 3, and within a few months had already won her first of championship. She progressed to win various competitions throughout the UK and Ireland, consistently ranking in the top 3 at the All-Scotland and British Nationals and the top 10 at the World Championships.
Alana was working for an insurance company when she was offered a role in Riverdance – On Broadway. Tours of Europe, Australia, Canada, Mexico, the Far East, and North America followed, with exceptional performances in The Great Hall of the People in Tiananmen Square, Beijing, The Kremlin, Moscow and on the Great Wall of China.
Alana is the only Scottish dancer ever to perform lead in Riverdance.
Kevin: What is your earliest memory of being a dancer?
Alana: I remember my first dance class when i was 3.
K: Is dancing something you thought you would do professionally growing up?
A: No, never. There wasn't a way of doing irish dancing professionally until Riverdance came about.
K: How long have you been with Riverdance?
A: This is my 12th year.
K: How did you get involved with the show?
A: I auditioned while on vacation in New York and was asked to join the Broadway cast.
K: What was it like performing in Riverdance on Broadway? How did something like this show compare to competitions and what you were used to?
A: It was amazing. To be 20 years old and having your own apartment and life in New York city was overwhelming. The show was completely different from competition, I was dancing the show on Broadway as a team together with other dancers that I used to compete against in competition.
K: The US tour is closing soon. This is the last time it will play St. Louis.  What does this mean for you?
A: It is very emotional, it has been a long farewell tour and its been great revisiting all the cities we have played over the years. I hope to continue to dance with the show when it continues on and goes to other countries around the world.
K: How long do you practice before going on a tour like this, and how often do you rehearse?
A: Before a tour i have to keep my fitness up, but while on tour we do 8 shows a week so the show keeps us physically fit with only rehearsals at the beginning to make sure we are doing everything correctly, we have a dance captain who drills us throughout the tour to make sure we are all doing everything properly.
K: You have been all over the world with Riverdance. What was one of your favorite experiences with the show?
A: Probably dancing on the Great Wall of China, that was special.
K: With so much going on at once, has something out of the ordinary ever happened during a performance?
Yes, always things happening like people slipping or falling or ending up in the wrong position, costume mishaps or the drummer losing one of his drumsticks on stage, there are always small things that happen that the audience probably don't notice, but thats show business.
K: What is your favorite thing about being a part of Riverdance?
A: Being able to travel see the world and different cultures.
K: Have you ever been to St. Louis before? Or the Fabulous Fox?
A: Yes i have.
K: Beside from dance, what are your other passions?
A: I make Irish dance costumes in my spare time.
For more information about Riverdance, visit the official website at Riverdance.com.
---
RIVERDANCE is playing the Fabulous Fox Theatre in St. Louis from May 18 to May 20, 2012! Performances are Fri. May 18 at 8pm, Sat. May 19 at 2 & 8pm, and Sun. May 20 at 1 & 5:30pm. Running Time is 2 hrs, 10 min and tickets range from $26 to $70. Purchase tickets at Metrotix, or visit the Fabulous Fox website for more details.