ReviewSTL Podcast Episode 9: Disney Animation Classics, in Honor of FROZEN
*Note: The above picture is from a Disney cartoon, and not actually a picture of Steve Kelley*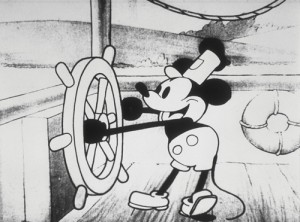 Seasons greetings from the ReviewSTL staff! In honor of Disney's release of Frozen, we looked back on some of our favorite Disney animated films.
We talk about some of the classics from our childhoods like Aladdin and The Lion King, but we also go way back and talk about some of the older films that started it all, like Dumbo.
But wait, there's more!
Steve brings out some of his useless trivia knowledge and talks about how some of our favorite classics were actually supposed to end. Cherished classics like Cinderella and The Little Mermaid were inspired by old allegories that had endings that were… well, let's just say Disney cleaned them up a little bit. Even The Lion King had an ending that was different from what was originally envisioned.
So tune in and relive some of your favorite Disney moments. For every listener that downloads the podcasts and comments on the ReviewSTL Facebook page, Kevin will give you a shout out on the next podcast!
[audio: https://www.reviewstl.com/wp-content/uploads/2013/12/RSTLPodcast121013.mp3]
Starring: Kevin Brackett, Steve Kelley, Joey Buttice, Matty Blacky
Run-time: 58 min
Subscribe to ReviewSTL Podcast: reviewstl.com/category/reviewstl-podcast/feed/