Review: Trans-Siberian Orchestra at Enterprise Center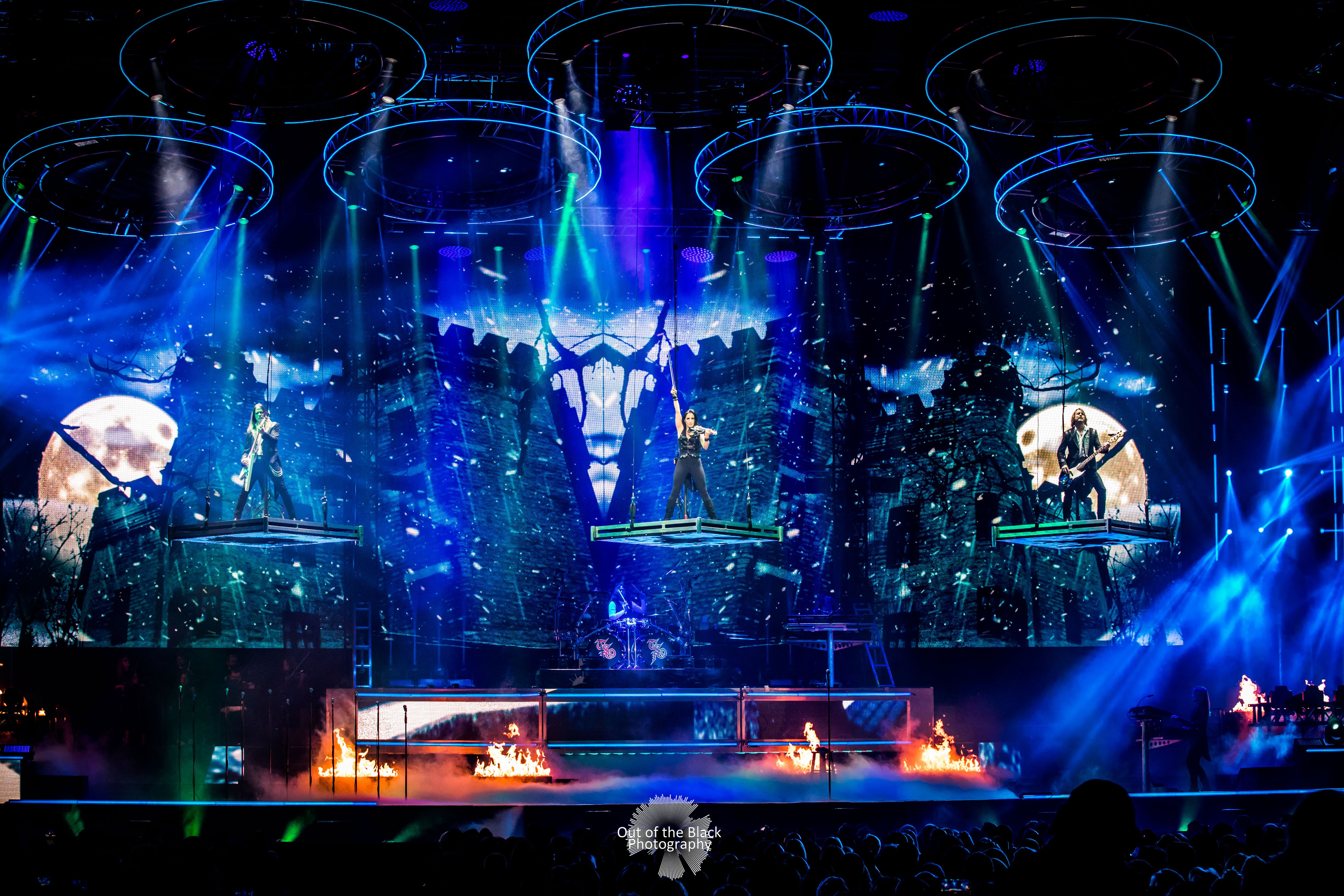 Celebrating their twentieth reunion performing together, Trans-Siberian Orchestra brought their "The Ghosts of Christmas Eve" tour to Saint Louis Thursday night, to a packed house at Enterprise Center. A little bit of rock, a little bit of theatre, a whole lot of stage effects and some impressive vocal ballads – and the show had people of all ages screaming and enjoying themselves as the venue was transformed into a spectacular performing space.
​With an interesting storyline accompanied by video and a narration by Phillip Brandon, the first half of the show told the plotline of the story that served as the structure for which complimented the musical composures put together by the band. This composure included the well-known and crowd favorite "Carol of the Bells," to which received high praise from the audience as the rock version of the Christmas favorite had an impressive light show, as well as electric-violinist Asha Mevlanashredding throughout the whole song. An impressive mashup of "Hark! The Herald Angel's Sing" and "The Three Kings and I" left the whole Enterprise center mesmerized.
​After the conclusion of their storied set, guitarist and front man Al Pitrelli introduced the members of TSO and thanked the audience for joining them for the evening. Pitrelli explained the extravagance behind their set, as it was mentioned that it took thirty days to build before the opening night of their tour, and half of the set was yet to be shown off to the audience. After a little chit chat, Pitrelli asked if St. Louis was ready to rock out for the remainder of the show as the band played some of their older hits
​The show then continued with some of the best songs from TSO, including "Find Our Way Home," "Madness of Men," and "Someday." Members of the band took turns hovering above audience members as contraptions carried them all over the stadium to perform throughout the rock ballads. Needless to say, Trans-Siberian Orchestra really lit the stage on fire (Literally, they lit the stage on fire. Like, a lot. The pyrotechnics for the show was absolutely incredible.)
​Being the first time seeing TSO perform, I can honestly say I didn't know what to expect. However, it's fair to say they put on one hell of a show, and I'm so glad I go the opportunity to see them live, as the show was fantastic. That being said, next time you see one or their tours rolling through a city near you, purchase a ticket-you will not be disappointed!