Review: Toadies With Local H at Delmar Hall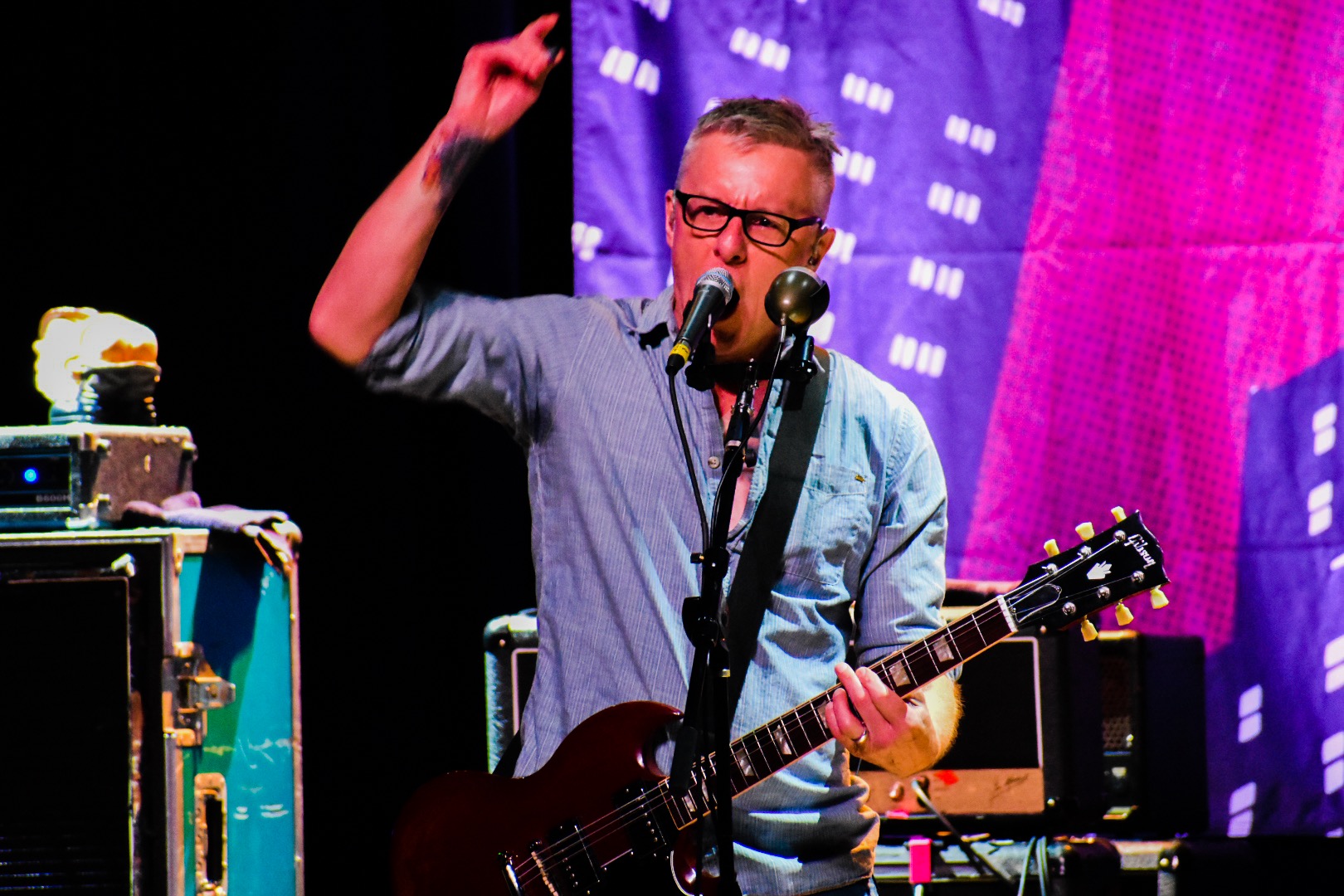 Sometimes the headliner just can't live up to the opener. I saw this a couple years ago with 30 Seconds to Mars when 21 Pilots opened for the band at The Pageant.
On Saturday night at a sold-out show, The Toadies may have been billed as the headliner but Local H stole the show.
Local H opened the show with an hour-long set filled with loud and raucous guitar riffs and a drum set, nothing else. The band didn't even have a backdrop. It was as stripped down as I've ever seen Local H in the half dozen times I've seen the band live. It was also one of the fiercest and adrenaline-filled sets I have witness in quite some time. Simply put, Local H kicked ass. The band made beautiful and angry grunge rock at Delmar Hall to open the show. It made me remember how great grunge rock music was. It made me realize how much grunge rock influenced my teenage years.
Local H showed that while the grunge rock scene passed us by over 20-years ago, it's still a hell of a lot of fun to revisit.
The Toadies had the impossible task of following up a monstrous performance from an opener that should not have had to open the show. Let's face it, while Toadies have been around for nearly 30 years and just released a new album last week, they should have played an hour-long opening set. Local H could have played three hours.
No disrespect to The Toadies, as their set was fine. Local H just took all the energy from the sold-out Delmar Hall. For a band that only had two or three big radio hits and was playing new songs that many in the crowd had not heard, there was no way The Toadies could live up to the bar that was set by the opener. It was a valiant effort by the veteran rockers from Texas, but Local H ultimately reigned supreme.
The Toadies get a C+. Local H gets an A+.