Concert Review: Rob Thomas Heats up Stifel Theatre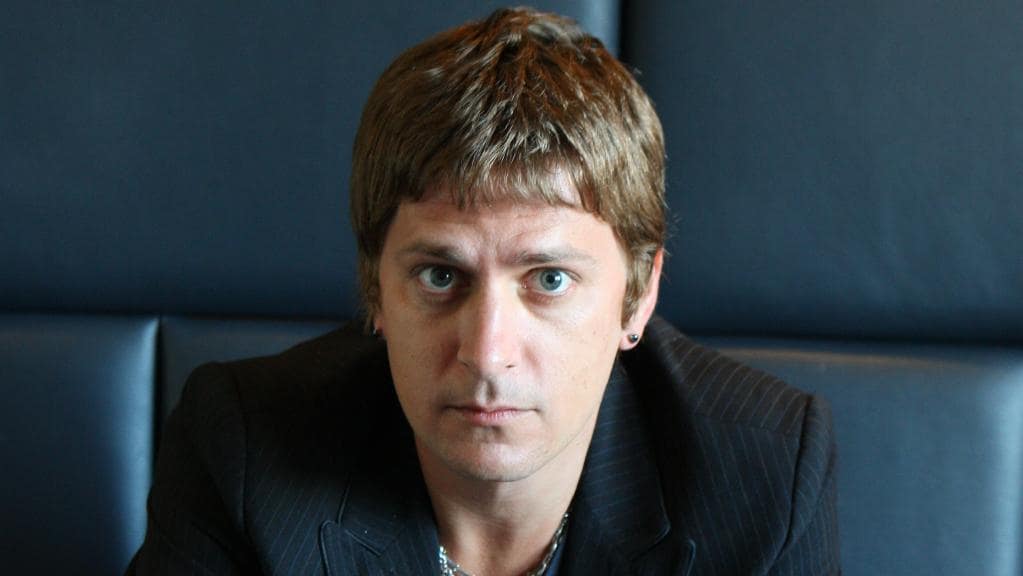 Spending the evening with Rob Thomas, Sunday, September 2nd at Stifel Theatre in downtown St. Louis felt a little bit like hanging out with your friends the night before "senior skip day" back in high school. Because even though Thomas is the lead singer of, as he says "the greatest band of all time", Matchbox Twenty, he clearly connects with the audience on a very personal level, immediately showing the fun, happy, positive, impossibly energetic guy that makes everyone feel good by just being himself.
Thomas brought a great sampling of his solo hits, some Matchbox Twenty songs, and a couple of covers to round out the evening. Wait- does it count as a cover if he actually wrote the song and won three Grammys?
This particular Sunday night just happened to fall on Labor Day weekend, meaning there was already a hint of playing hooky the next morning in the air. That feeling like anything could happen. Or in this case, lots of anythings! The night was full of surprises, as well as some solid hits that could never get old.
Thomas started things off with "I Love It", the high octane, super catchy single from his new album, Chip Tooth Smile. It's a beautiful day, convertible top-down, music full blast kind of song and got the crowd immediately on their feet, fist-pumping, dancing, and singing along with the words. So how do you follow up a leadoff song like that? I'm so glad you asked…
Rob Thomas just cranks out great songs, each one better than the last. After the opening song, Thomas warmly welcomed the audience to the venue. And we got our first glimpse of that funny, class clown, personality that is Rob Thomas. "I have no idea how to pronounce the name of this place! Is it Steeful?, Styful?, Stiffel?" The crowd, many of whom may not have known themselves, responded with laughter. Thomas' solution? "I just got done re-watching American Pie, so from now on, I am calling it the STIFLER Theatre!" The crowd was hooked and sang lead vocals on the original song. I am getting ahead of myself, we'll get back to that.
Thomas, as always, was a consummate performer, swinging the mic stand, dancing on the two-level stage setup, telling stories in between songs. and at one point, actually coming down into the crowd in mid-song, standing on the empty seat of an unfortunate fan who had left to get a drink, and soaking up every ounce of fan adoration. He was actually one of us, if even for a minute.
He was generous with his time, playing for two hours, segueing from treats from his new album, like the beautifully written reflection in "One Less Day (Dying Young), to the coolest cover of David Bowie's "Let's Dance" ever. About halfway through the show, he proclaimed that we were in for a special surprise. "This will be the only time in my life that I can introduce Mr. Robert Thomas from the St Louis Blues, who brought the Stanley Cup to the show." What an incredible bonus for the fans, still giddy from our beloved hockey team's first-ever, historical victory of the coveted trophy. After seventeen flawless songs, Rob and his band took a quick break before coming back with a five-song encore that included the Matchbox Twenty hit "Unwell", and of course the Grammy award-winning Santana song, "Smooth", ranked the second most successful song of all time by Billboard.
He closed the show by describing the friendship that has grown between himself and Carlos Santana as a result of that song, and sharing the question that Santana asks him after every show- "Did you bring your gratitude?"
I know I brought my gratitude Sunday night, and I believe the entire audience did as well.