Review: PAMELA, A LOVE STORY Starring Pamela Anderson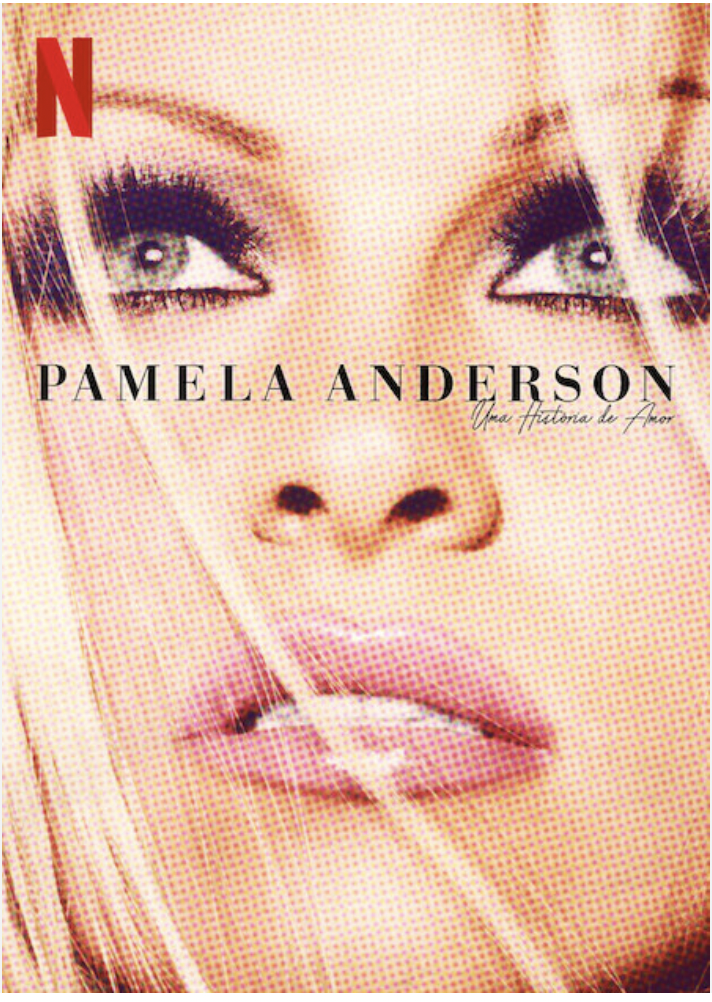 Netflix has the market cornered when it comes to interesting and intriguing documentaries and the newest, a documentary on and told by Anderson herself, is no different.
For years, Anderson was the epitome of the blonde bombshell. Anyone my age, likely fantasized about Anderson, and snagged one of her Playboy's to show their friends. For a lot of us young men growing up in the 90s, Anderson was it.
While Anderson is no longer in demand, and she seemingly likes it that way. The former model seems to enjoy spending time with her sons, Brandon and Dylan, both fathered by Motley Crue drummer Tommy Lee. She also has used her platform to speak out on animal rights, something she is very proud of.
Director Ryan White does a fantastic job putting Anderson in a normal light throughout the documentary. For much of the film, she is without makeup, earring a plain white robe, meandering around her home in Canada.
White and Anderson tell her story, as story about a small-town girl, growing up in British Columbia, enduring abuse at an early age. Anderson talks about her parents rocky relationship, which little did she know, she would emulate later in life with Lee. Anderson speaks about the babysitter who molested her at a young age, as well as her rape by a 25-year old male when she was just 12. The former Baywatch star talks about her body issues as a young girl, as she was being pursued by men and Playboy magazine.
The actress is quite open about her past relationships with Lee, Scott Baio, Mario Van Peebles, Kelly Slater, Dan Hayhurst and of course Kid Rock. That's just to name a few.
She also spills the beans on actor Sylvester Stallone allegedly offering her gifts to be his number one girl. The actor has refuted this claim, but Anderson seems to be pretty honest and open throughout the film.
The documentary also serves as a sort of a redemption story for Anderson. She speaks about being shunned in Hollywood for any real leading roles, basically only being viewed as eye-candy. Journalists and talk show hosts are seen frequently asking Anderson about her breasts, which now seems ultra creepy and dirty.
Anderson speaks on the infamous sex-tape that was stolen from her and Lee's home. She has never received a dime for the film, which remains one of the highest-selling porn films of all-time. She claims she has never and will never watch it. Anderson also speaks out about how the recent hit Hulu series Pam and Tommy brought the nightmare back up for her. She also has not watched any of the series.
For someone who has been objectified nearly her entire life because of her looks, Anderson seems like she has put a lot of that in her past and just wants to live a normal, quite and single life. She admits she is not fully comfortable being alone, as she lives in the home she grew up in with her mom and sees her sons very often. Tommy Lee is not interviewed in the documentary, as this is all about Pam, and rightfully so. Anderson does talk about him a lot. It's clear that she still loves Lee and basically admits she always has. However, she also seems to know that while the pairs relationship was filled with intense love, the pair also had a number of issues.
My biggest criticism, which there aren't many, is I would have liked to see more about her and her sons. Brandon and Dylan are around in the documentary for quite a bit of time and even are interviewed. Both young men seem very well-spoken and down to earth, given everything that has went on in their parents' lives. Brandon actually earned a production credit for the documentary.
In the end, Pamela Anderson finally seems to be at peace and comfortable in her own skin. She says she has no regrets and is living life the way she wants to. Watching her walk around her small Canadian town, it's clear that Anderson doesn't miss stardom, is comfortable not wearing makeup, and has put to rest her days as a world sex symbol. The documentary is really quite fascinating and enjoyable. As it ended, I had a smile on my face and thought, "Good for you Pam. Good for you."
Pamela, A Love Story gets an A-.