Review: Lady Gaga at Scottrade Center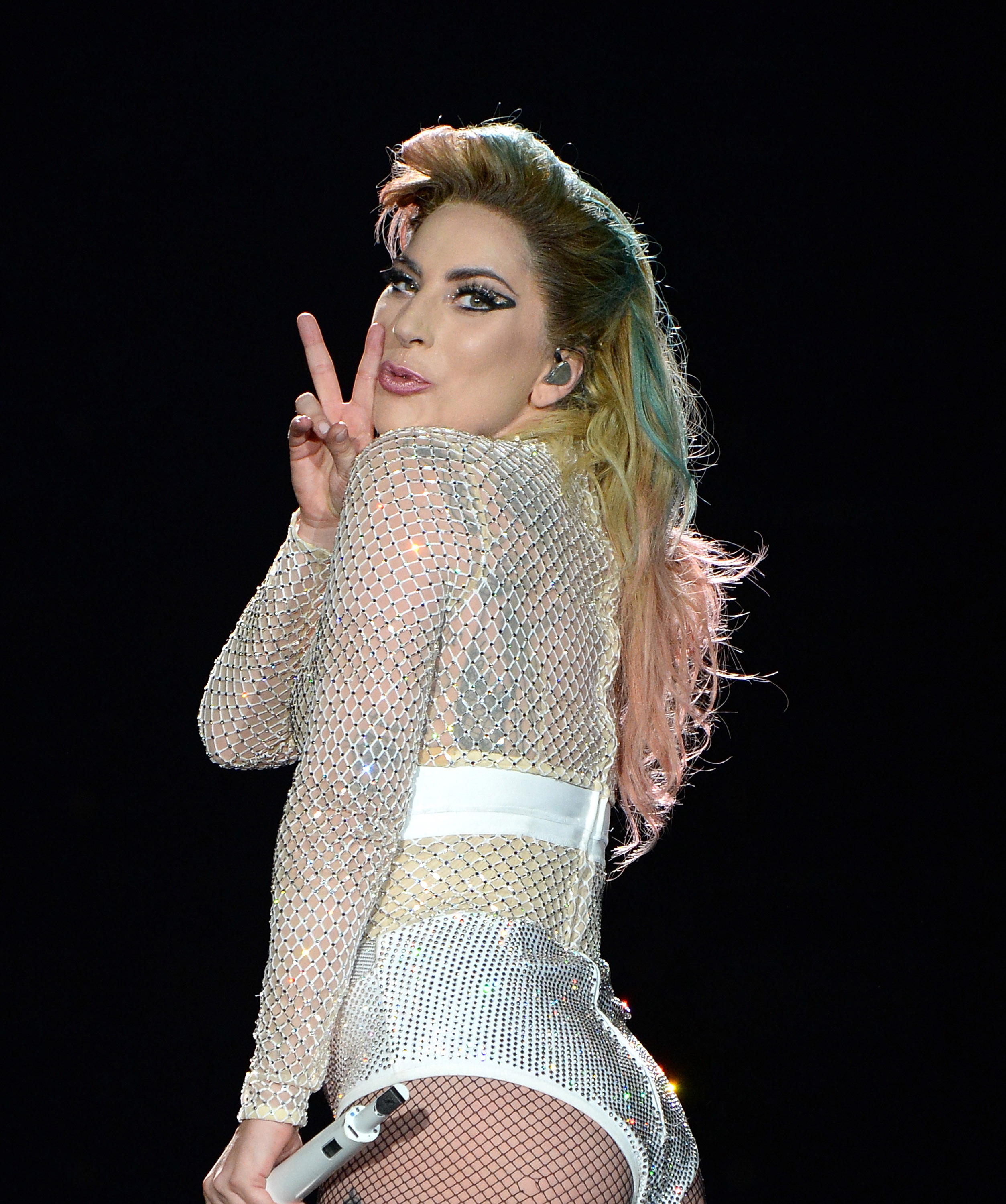 Lady Gaga reunited with her midwestern "Little Monsters" on Thursday November 16 th 2017 at the Scottrade Center for her "Joanne" Tour, dubbed after her newest album that was released last year.
The fans have been feening for Gaga's return in her first solo trek since co headlining the "Cheek to Cheek" tour with Tony Bennett. 
The entrances of the venue swarmed with lines extending around the building, but pre-show entertainment could be found from the fans dressed to impression in full monster mode theatrics, which deserved an applause of their own.
The decision of no opening act may have been a gift of generosity from Queen Gaga whom was possibly letting our minds rest in preparation of the cinematic, sensory overload she was about to deliver. The mania built for 10 minutes with the opening visual of a massive pink timer counting down to a two hour trip through Gaga's rabbit hole, only "starting from inside the hole and making our way back out together" as Gaga stated in her typical twisted context.
The LED timer lifted to reveal  a dreamlike fog surrounding a spotlit Gaga on a elevated platform, dressed in a rock and roll meets country distressed fringed black blazer and glittering cowboy hat, serenading us with the opening track off of "Joanne"- "Diamond Heart".
The diamond heart reference is possibly a metaphor of reflection on her heart shaped diamond engagement ring she received from her ex fiancé.  The band chimed in with guitars to pluck some country twang into "A-YO" and went straight into the iconic synergetic dance moves of "Poker Face", and tantrum like movements belting out "Perfect Illusions" to evoke the frustration, yet power of emotional clarity with a pulsing beat.
Gaga turned up the heat with bellowing pyrotechnics and fiery graphics that coordinated with massive space ship like pods hovering over the audience strobing lights to the pounding "John Wayne". The stage twisted and turned, mimicking a labyrinth for a deep album cut of "ScheiBe", while the male dancers lost their shirts in a flawless transition into the flamboyant favorite "Alejandro".  The lights strobed to the disco rhythm of "Just Dance" intro as Gaga reappeared in a pastel blue pearl covered body suit, with the signature avant garde shoulder design, strumming a diamond fringe covered keytar. The stage brought nostalgic monster mania when bridges transcended from the ceiling to connect all the stages, as dancers turned up the theatrics in gender neutral, psychedelic, flowery capped body suits, and danced across platforms to the beat of "Applause". Gaga slowed the pace, interacting with the crowd about social issues, equality, and choosing love over violence, which paralleled into the du wop jazzy track "Come to Momma", "Born This Way", and "Angel Down".
Gaga melted hearts in her fiery vampy red, dramatic, gothic gown with full on bustle and 10-foot train for "Bloody Mary," that later revealed a red body suit for the poppy pizzazz choreography of "Dancing in Circles" and "Paparazzi".  
She stripped it down to a raw vocal acoustic of "Joanne" in honor of her deceased Aunt, also the muse behind her "Joanne" album, where she lives on through Gagas' artistry. Her vocals were most triumphant and impressive with her bluesy breakdown on "Edge of Love", pounding on the piano in honor of her friend Sonja she lost to cancer.  
A dose of drama was delivered when Gaga reemerged in the iconic "Bad Romance" white body suit ensemble with a strikingly symmetrical avant garde shoulder design, dancing on the asymmetrically tilting platforms. She saved the most dazzling design for last, donning a Swarovski crystal embellished jumper with the signature Joanne pink cowgirl hat for the inmate piano rendition of a "Million Reasons", where she let her vulnerability sparkle through the cracks of her vocals. She disappeared below the stage leaving her pink hat on the piano chair with a spotlight as a moment of spectacle to honor the "Joanne" era.
The interludes between track choices could come with heavy confusion from critics hanging heavily on the "Joanne" theme of this Gaga era. Her first interlude roaring doughnuts in a vintage GTO, blowing pink smoke that mimicked pink smoke into the crowd, seemed to stay truest to the "Joanne" folksy theme. The next interlude thumped heavy EDM rhythmic head bangs as Gaga grew Rhino horns from her makeup free face, possibly as symbolism of strength in stripping back and baring all. Gaga loves the shock value and delivered an uncomfortable captivation with a scene of her revisiting her old NYC apartment, as the atmosphere becomes increasingly haunting with her hands growing morbidly long witch nails, transforming into the "fame monster", as she places an oxygen mask over her face to breath in the screams of her fans- which pulled perfectly into the next track of "Applause".  She gave a push and pull aspect with a hallucinogenic wall of faces and hands, as she was being squeezed between walls. The final interlude revisited the black skull cap scene with a jester like face of smeared make up from her "Applause" music video; again, Gaga is addicted to the applause of fame like a jester.
I think that some of Gagas harshest criticism could come from the long time "Little Monsters" hesitant to embrace a post "Born this Way" era for Gaga. Some could mistakenly perceive Gaga's shape shifting personality as impulsive, but she is a master of the intentional and escaping the box society wants to trap her in. The longevity of her artistry thrives on being the manipulator, not the manipulated, and becoming the creator of the box to trap her audience inside. "Joanne" is Gaga straddling the parallels of no longer struggling as girl, but struggling as a grown woman.  They are interchangeable personalities; essentially, Joanne is just one of the many "hats" that Gaga will don in the plot twists of her story. I think at points in the show there was so such sensory overload that the audience's attention was being pulled in different directions; which ultimately pulled attention away from the triumphant vocals, flawless transitions, and maybe some deep subliminal meanings. There were moments were the crowd could have been rocking out, but they seemed to be awe struck staring into the oblivion of the light spectacular. My favorite moments of the show were when she would graciously pause and strike a pose after a track, allowing herself and the crowd time to absorb the magic of the moment in praise. Lady Gaga, her dancers, the production team, and the Haus of Gaga deserved to bask in every single fleeting moment of admiration. In Gagas' life time commitment to the "applause", she deserves a standing ovation for the "Joanne" tour.
All Photos Getty Images for Live Nation.