Review: 'Free Fire' Starring Brie Larson, Cillian Murphy, Armie Hammer, Sam Riley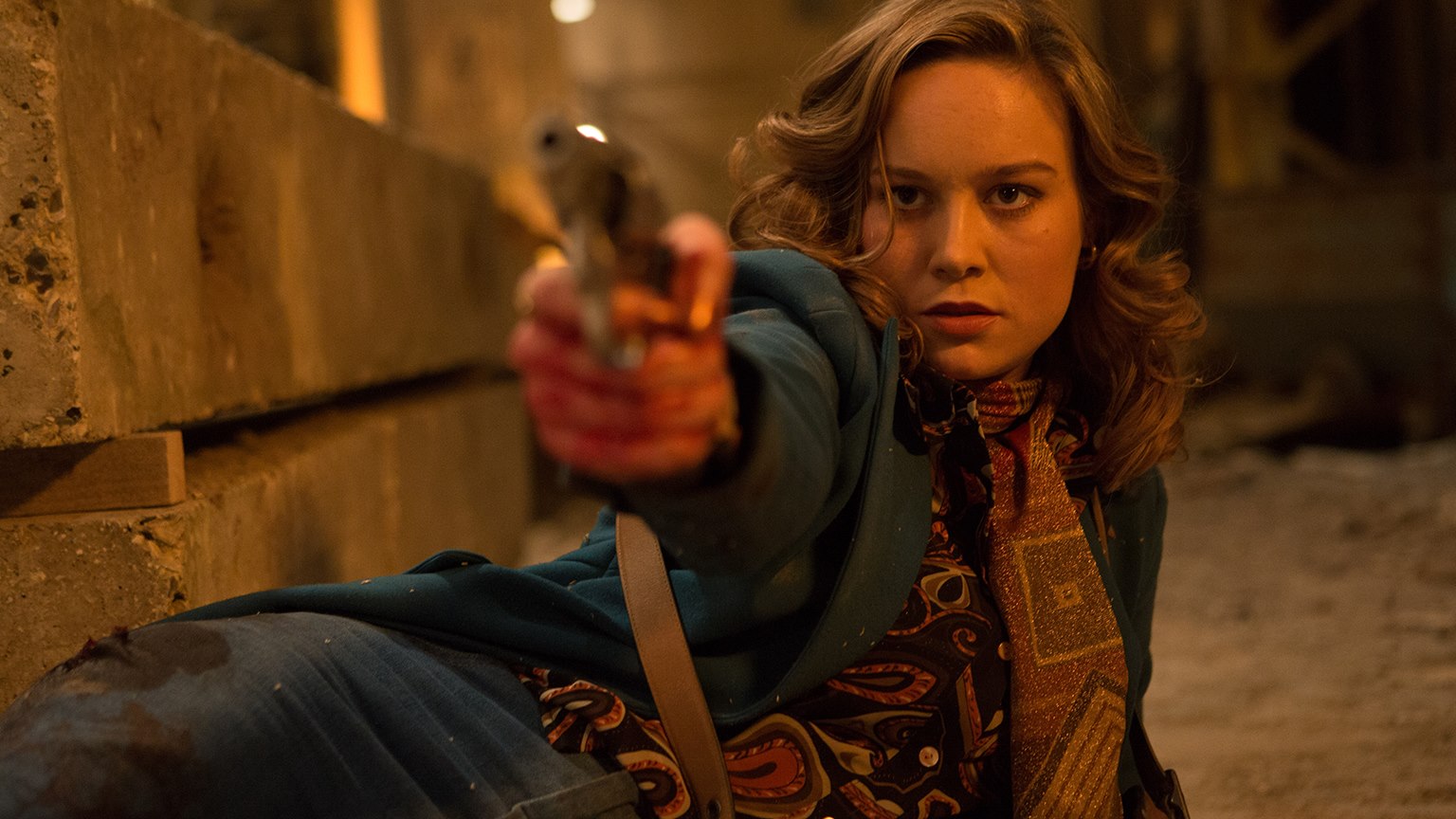 Someone forgot to turn the safety on.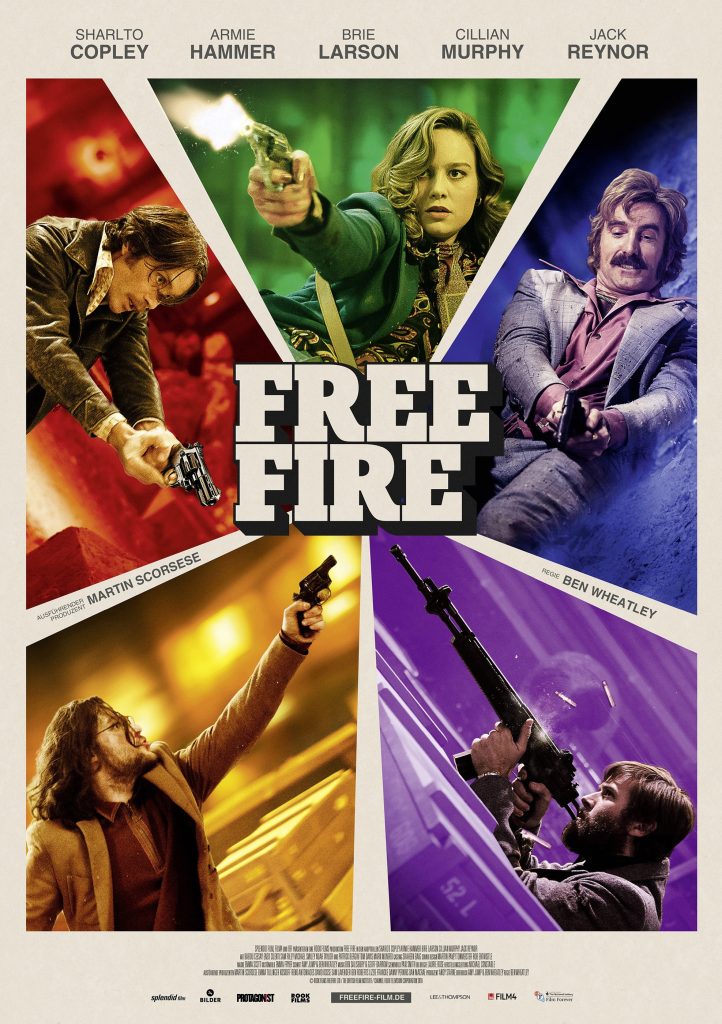 In a time when the topic of gun violence has never been more controversial, it sounds psychotic take a risk on a film that is essentially 90 minutes of angry people shooting at each other. But when you throw in a '70s-style aesthetic, an amusing ensemble of trigger-happy characters, a splash of razor sharp wit, and the music of John Denver – it's a recipe for the most fun I've had at the movies this year.
The year is 1978, and the place is Boston. One night, two separate parties meet in an abandoned warehouse to orchestrate an illegal arms deal. The buyer is Chris (Cillian Murphy, finally allowed to use his Irish accent in an American release) who is joined by his stiff bodyguard Frank (Michael Smiley), his junkie comrade Stevo (Sam Riley) and his buddy Bernie (Enzo Cilenti), and Justine (Academy Award-winner Brie Larson) – the woman who links the group to the seller, Vernon (District 9's Sharlto Copley). Assisting Vernon is natural-born salesman Ord (Armie Hammer), who has brought the uptight Harry (Jack Reynor) and Gordon (Noah Taylor) to drive the truck load of firearms Chris is purchasing. Also present to count the money is Vernon's right-hand man, the soft-spoken Martin (Babou Ceesay).
As soon as we become familiar with everyone, it does not take long for things to spiral out of control in ways that I will not give away. But it is clear from the moment the first rage-fueled shot is fired, that not everyone is destined to leave the warehouse alive. A symphony of gunfire ensues, with no sign of compromise at hand.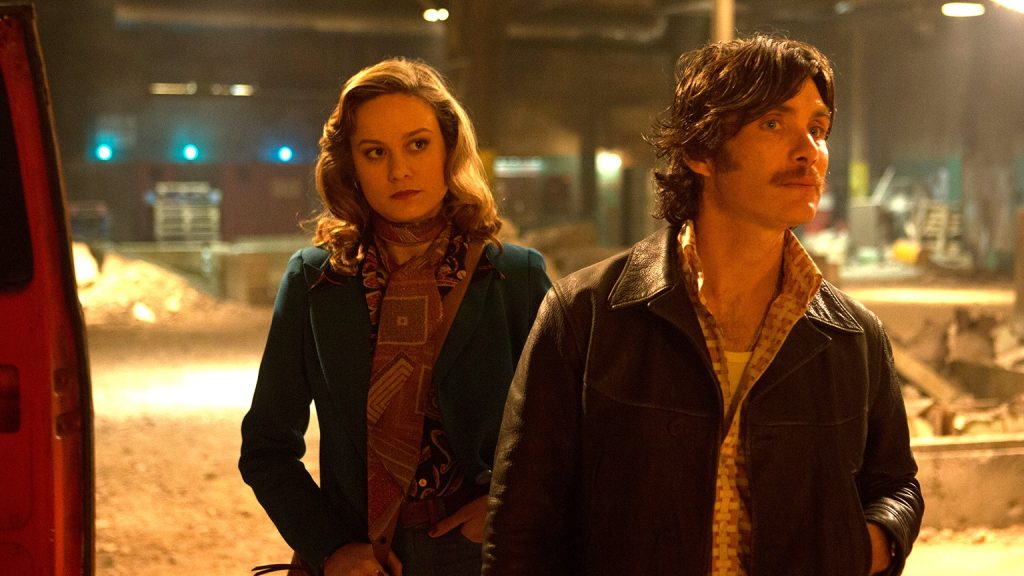 Free Fire, directed by Ben Wheatley (sharing a screenwriting credit with Amy Jump), is not your classic western-style gunfight. If that were the case, there would be a distinguishable "hero" and antagonist in this war. With the exception of Larson's Justine, who usually has her head on straight despite all of the commotion, there is rarely a sign of who among these sociopaths and, admittedly, often forgettable, trigger-happy scoundrels is worth rooting for.
However, like Seinfeld would treat its central cast, the film is not concerned with allowing any of its characters to plead favoritism from the audience. Neither is it particularly concerned with the inevitable question of logic related the plot. All the film asks of its audience, which may be a discernible handful to say the least, is to revel in the furious, cartoonish, and conceited game of survival that takes place. Yet, Wheatley's clever, carnal and breezy craftsmanship of the story – along with the wonderfully despicable cast – makes the offer a hard one to refuse.
In a time when Hollywood is obsessed with being taken seriously by imposing an overly grim nature to its action films ad nauseam, it is refreshing to see an action film this fun. It has the real-time, provocative pacing of Spielberg circa Saving Private Ryan, the wit of Tarantino, and the grit of old school Martin Scorsese (the latter explaining why the iconic filmmaker lends his name to the film under the executive producer credit, front and center). Free Fire is a groovy homage to the greatest hits of '70s exploitation cinema.
B+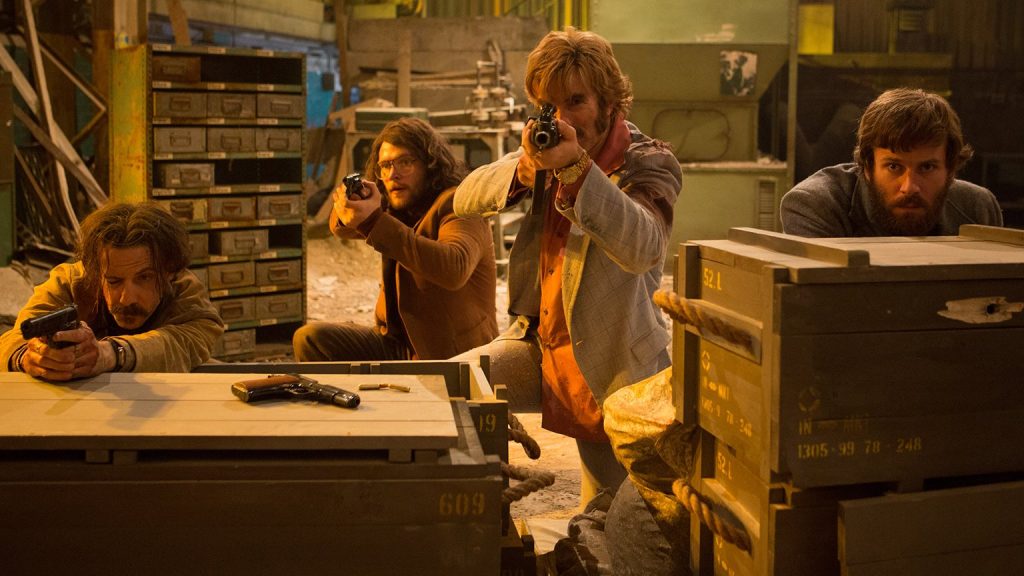 Photos Courtesy of A24.