Review: Florida Georgia Line w/ Nelly at Hollywood Casino Amphitheater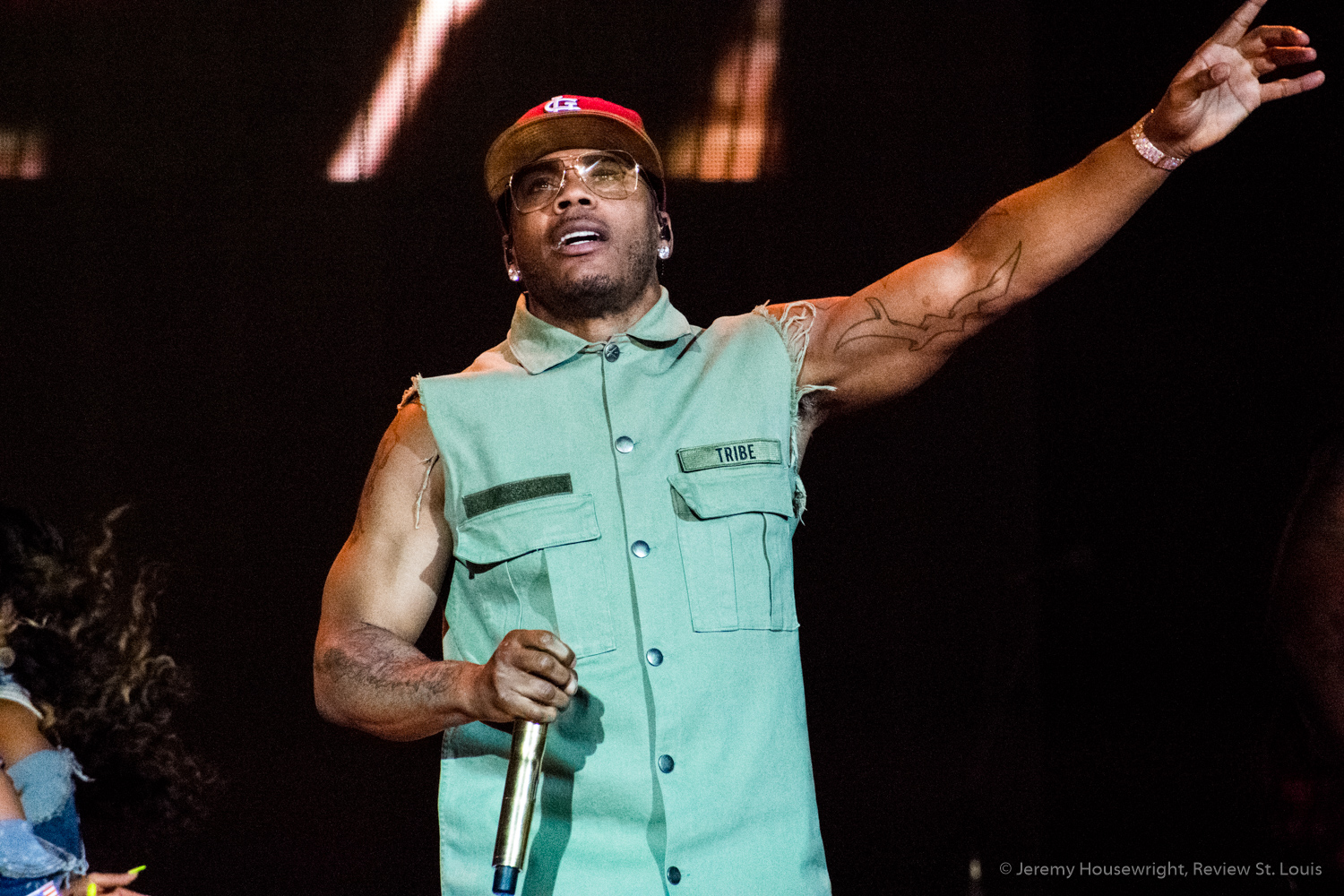 19,000 screaming fans filled the sold-out Hollywood Casino Amphitheater on Sunday night for the Florida Georgia Line "Smoothe" Tour, but hometown boy Nelly proved to be the headliner.
The St. Louis rapper played second fiddle to the country group that may have never used a fiddle, but proved that after nearly 20 years on the hip hop scene, he can still bring the heat on an otherwise cool June evening.
Nelly opened the show with "St. Louie" one of the tracks off his multi-platinum selling Country Grammar album. He was flanked by his St. Lunatic buddies, including brother City Spud. The rapper also had a pair of backup dancers who were entertaining enough by themselves.
Nelly played a swift 50-minute set, plowing through hit after hit, as the crowd danced and sang along. It was almost like being back in 2000 again.
The rapper also made a young 10-year old girls night by pulling her up on stage and serenading her with his hit "Over and Over." While the set clocked in at under an hour, it seemed like the Grammy winner could have played another hour for his hometown crowd.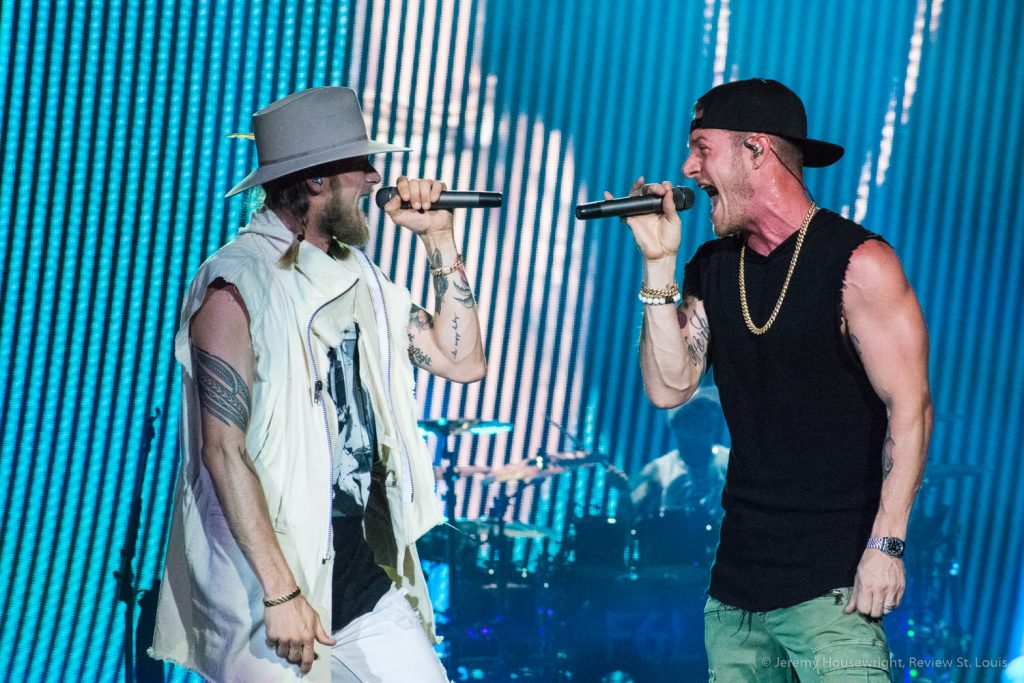 Florida Georgia Line may have had a bit more of an elaborate stage set up, but they were unable to equal the energy of Nelly.
While FGL was not bad by any means, after the rousing set by Nelly, the opening song, "Anything Goes" just didn't seem to have the pizzazz that Nelly's set had, despite the large video board and pyro behind the guys and their band.
While the end of FGL's set proved to be the highlight of the night, the best song of the 18-song set for me was "Dirt." The song has long been one of my favorites of the duo.
To end their 70-minute set, the pair was joined once again by Nelly and his crew. They came out to "Hot in Here," then ending the night with the song "Cruise."
Overall, for a summer show in near perfect weather, it was an enjoyable concert. FGL seems to be caught in their own genre and can't seem to decide if they are a country act, a rock act, or a pop act. To their loyal fans, it really doesn't seem to matter. On Sunday night, it didn't matter to me, as the group did right by St. Louis by having our hometown boy Nelly be such a big part of the show.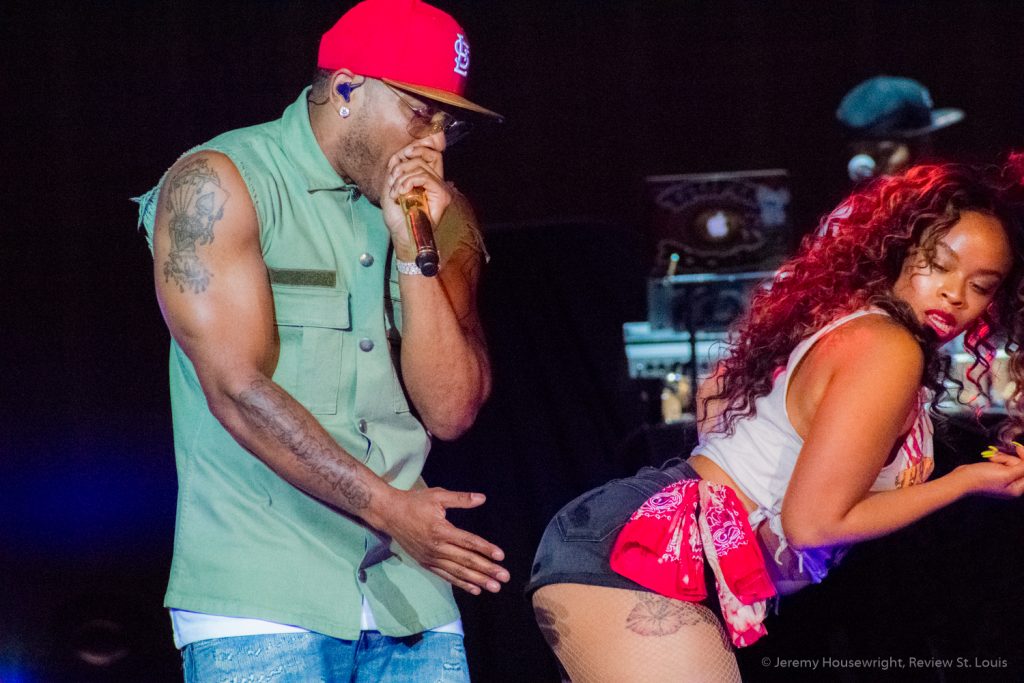 More photos coming soon.