Review: 'Fist Fight' Starring Ice Cube, Charlie Day, Tracy Morgan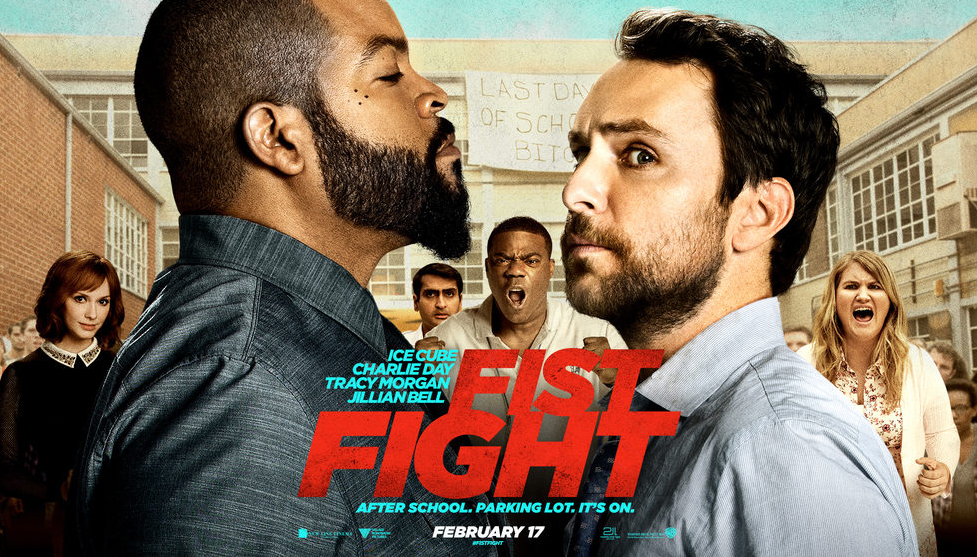 Fist Fight may not be perfect, but it's a long way from being terrible.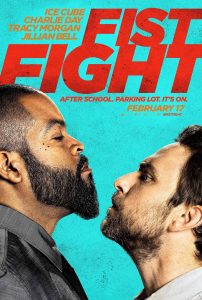 That is the best way I can describe the new Ice Cube and Charlie Day comedy, about a pair of teachers looking to square off after one gets the other fired.
Cube is his usual angry looking self, playing Ron Strickland -a burnt out teacher who goes a little too far when disciplining a student following a senior prank.
Day, in his first leading role, shines as a wimpy but caring father who is on the verge of losing his teaching job while trying to keep his family together.
Make no mistake about it, Fist Fight won't win any awards, or break any new grounds for comedies. But it's still a solid, laughable film that entertains.
While Cube and Day are passable as teachers, the supporting cast steals the show. Tracy Morgan is great as an angry P.E. teacher and failed coach. Jillian Bell is creepily funny as a high school counselor with a drug problem, and a fetish for sleeping with her students. Morgan and Bell spout off some of the best lines in the film in limited roles.
While the film is very reminiscent of Three O'Clock High, the fight scene at the end is way over the top – yet entertaining.
Perhaps the best part of the film is one that no one really expects, as Day's daughter in the film (played by Alexa Nisenson) performs at a school talent show. Her performance would make Big Sean proud, and had the audience laughing hysterically – including myself, whom also teaches professionally.
Fist Fight is an enjoyable and entertaining comedy, full of lude and crude humor, while carrying an underlying social message about our struggling public schools. A strong cast lifts a predictable script from acceptable to enjoyable.
Fist Fight gets a B.