Review: 'Baywatch' Starring Dwayne "The Rock" Johnson, Zac Efron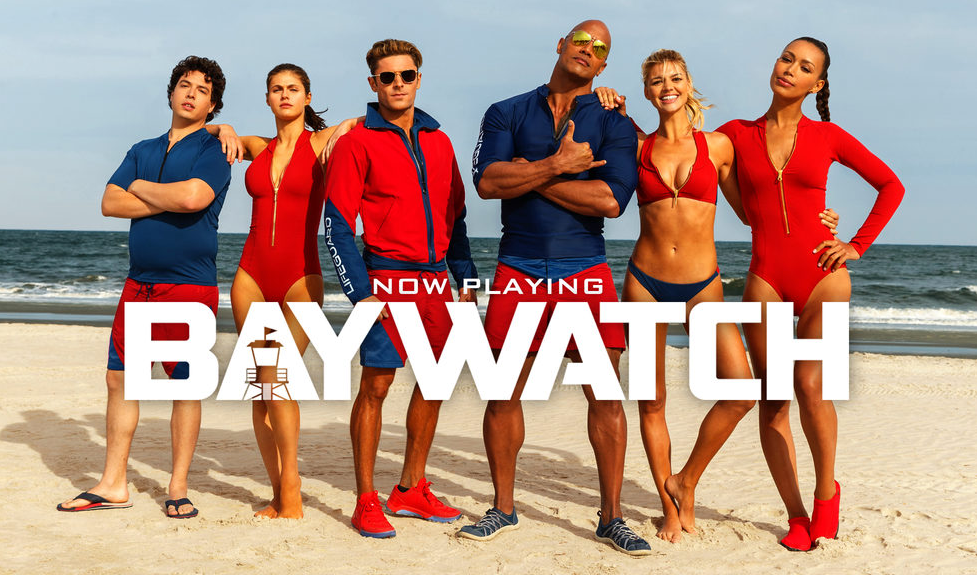 Not even The Rock himself can save Baywatch from downing.
Dwayne Johnson and Zac Efron try their best to keep the film afloat, but ultimately, the film is done in by the ridiculous plot and shallow script.
Going into the film, it was pretty clear that Baywatch was trying to capture the same success of the 21 Jump Street franchise, however the remake of this '90s show doesn't have the same charm as its predecessors.
What works for the film? Johnson and Efron have great chemistry together – and are pretty funny. Johnson, who plays Mitch Buchanan (a role made famous by David Hasselhoff), constantly refers to Efron's character, Matt Brody, with boy band names.
Efron continues to shake his Disney image by taking roles in R-rated comedies. He proves he can hang with Johnson, even though he doesn't have much of a storyline to work with.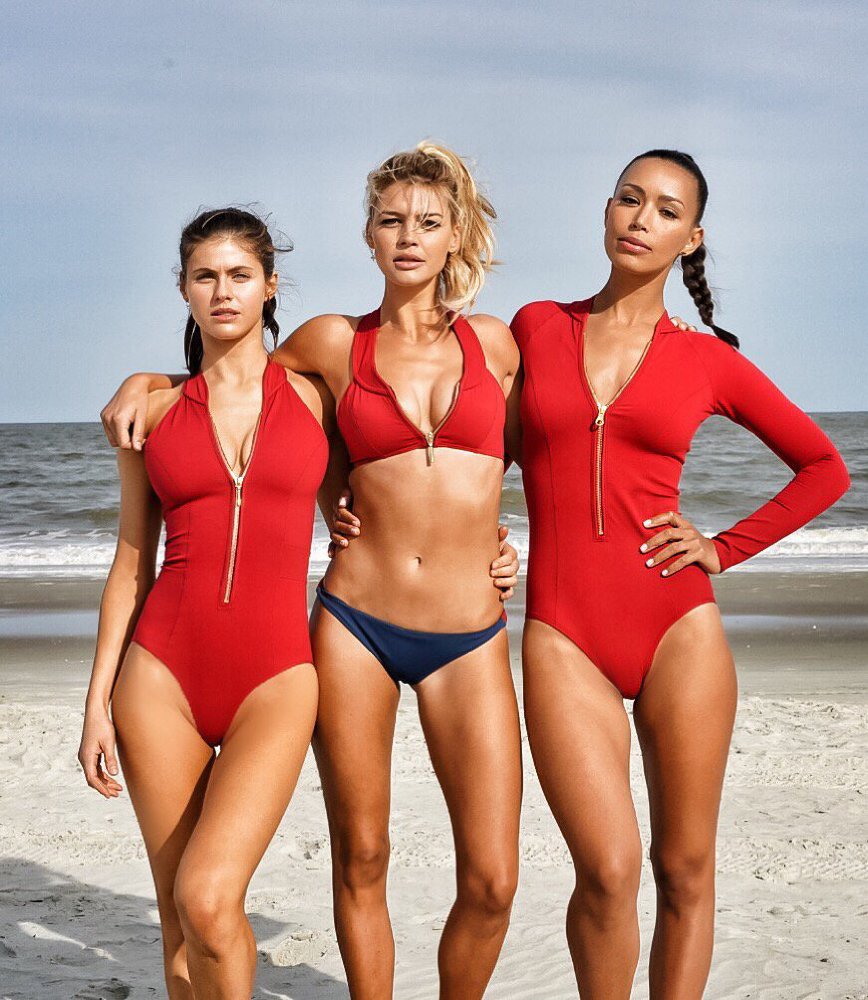 After a successful year of protecting the shores, Buchanan starts to notice drugs washing up on the beach – as well as some dead bodies. He gets his crew of beach lifeguards together to go undercover. Two recruits, played by Alexandra Dadda rio and Jon Bass, play Summer and Ronnie. Daddario serves as nothing more than eye candy for the film. Bass, meanwhile, has great chemistry with Kelly Rohrback – who plays CJ. It's a shame the pair were not in the movie more than they were.
The movie's plot is thinner than some of the bathing suits in the film. Mitch finds drugs, convinces his team to search for where the drugs are coming from, and bullets fly. Then crazy stunts ensue. It's a summer popcorn comedy.
While 21 Jump Street received a credible (if not better) sequel, let's hope the sequel talk at the end of the film is just that – talk.
Johnson, given his star power and charisma, deserved so much more in Baywatch. The film had great ambitions, but could not swim through the rough seas created by a razor thin plot of dick and fart jokes.
While I am a massive fan of Dwayne "The Rock" Johnson, and hate to fault him for taking a role, he perhaps should have thought twice before signing up for this one. In the end, he does an admirable job in a rather forgettable comedy.
While Johnson and Efron get an A for effort in the film, Baywatch itself gets a C-