Reel Big Fish at the Pageant on 8/13, and Win FREE Concert DVD and LP!
Reel Big Fish are coming to the Pageant in St. Louis on August 13th!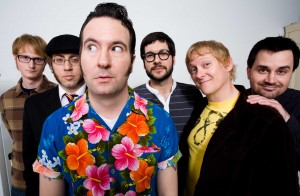 To celebrate, ReviewSTL is giving away 3 PRIZE PACKS to lucky winners, consisting of: The New Reel Big Fish Live in Concert DVD, and the Fame Fortune & Fornication (Released January 09) Vinyl LP!
NO PURCHASE NECESSARY
To enter the contest, all you have to do is leave a comment below with your favorite Reel Big Fish song, and why it is your favorite. Winners will be randomly drawn and notified by August 10th.
Reel Big Fish album signing at Vintage Vinyl in the Loop – Win a copy of the LP and then get it signed!
8/13, 4:30pm
Vintage Vinyl
6610 Delmar Blvd
St Louis, MO 63130-4503
vintagevinyl.com
ABOUT THE NEW ALBUM – FAME, FORTUNE & FORNICATION
Fame, Fortune and Fornication was released on January 20, 2009. The album is full of SKA / Reggae covers of great songs like "Talk Dirty To Me" by Poison, "Won't Back Down" by Tom Petty, and "Brown Eyed Girl" by Van Morrison. Here is a full list of songs on the album:
1. Nothing But a Good Time (Poison)
2. Mama We're All Crazy Now (Slade)
3. Veronica Sawyer (Edna's Goldfish)
4. Authority Song (John Mellencamp)
5. Brown Eyed Girl (Van Morrison)
6. The Long Run (The Eagles)
7. Won't Back Down (Tom Petty)
8. Keep a Cool Head (Desmond Dekker)
9. Monkey Man (Toots and the Maytals)
10. Talk Dirty to Me (Poison)
ABOUT THE DVD – REEL BIG FISH LIVE IN CONCERT!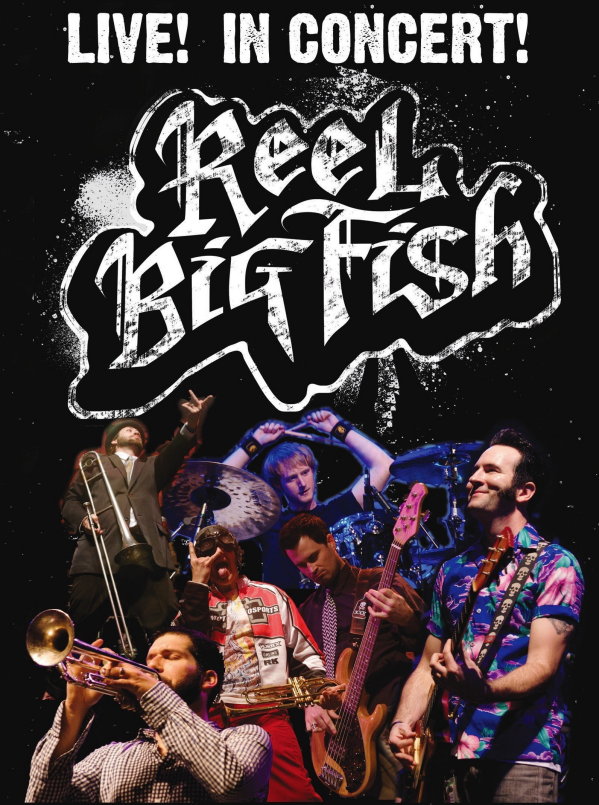 The Reel Big Fish Live in Concert! DVD is a excellent! A must see for any Reel Big Fish fans! The concert was filmed live from The Grove in Anaheim, California!
Set List:
01. Sell Out
02. Another F.U. Song
03. I Want Your Girlfriend
04. I m Her Man
05. Everything Sucks
06. The Bad Guy
07. Kiss Me Deadly
08. She Has a Girlfriend Now
09. Authority Song
10. Good Thing
11. Your Guts
12. Don t Start a Band
13. You Don t Know
14. Nothin But a Good Time
15. Somebody Hates Me
16. New Version of You
17. Where Have You Been
18. Beer
19. S.R.
20. Take on Me
DON'T FORGET! Reel Big Fish will be playing at the Pageant on 8/13! We hope to see you there!