Playstation Network (PSN) Goes Down Sunday, Millions of PS3 Gamers Left Offline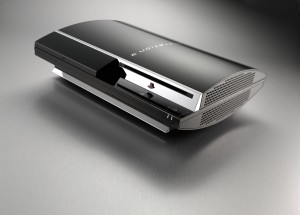 Yesterday afternoon, the internet was flooded with searches for how to fix a Playstation 3. Apparently something that has to do with the way that the video game console's achievements sync with the online system are forcing the system not to work. PS3 users are being given an error code, and told that the game is going to quit.
An update from PC World states that there may have been a hardware date and time glitch, that has been resetting the calendar on these consoles back to 12/31/99. It sounds like this may be corrupting the system's trophy data, which won't allow it to go online to the Playstation Network. This is the error that many users are experiencing:
"Registration of the trophy information could not be completed. The game will quit. (8001050F)"
Last night via Twitter Sony said, "We're aware that many of you are having problems connecting to PSN, and yes, we're looking into it. Stay tuned for updates." They later added, "PSN status update: We're narrowing down the issue and continue to work to restore service to all. Updates as soon as we have them." Not even an hour later, Sony tweeted again saying, "PSN status update (part 2): Readers/followers are confirming that "slim" units (120/250 GB models) are connecting normally."
Interestingly, it seems like this 8001050F error is only occurring with the older Playstation 3 units – the original ones that were released before the new "slim" models. So if you have a new PS3, you will most likely be in the clear. For the earliest adopters of the system, keep checking back and hopefully the issue will be resolved soon.