Previewing the 2012 St. Louis Cardinals – Right Field
Of all the positions that pose question marks for the Cardinals, none may be more high risk/high reward than right field. After the Cardinals lost Albert Pujols to the Angels, the question arose as to who would replace his presence in the lineup. While you can't really replace one of the greatest hitters ever, the Cardinals managed to go out and get the best available free agent bat, one that's been a nemesis for years.
Carlos Beltran
2011 statistics – .300/.385/.525, 22 HR, 84 RBI, 4 SB, All Star
In a perfect world, Beltran wouldn't be a Cardinal. Two things had to happen in order to create a spot on the roster for him: Albert signing with the Angels and Allen Craig going down with his knee injury.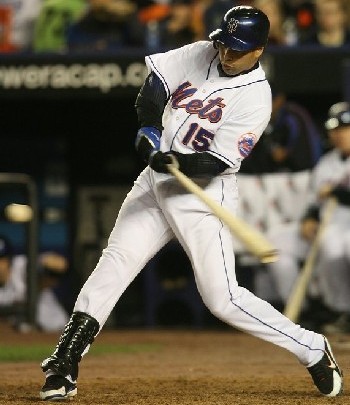 Once the ink dried on Pujols' contract and it was revealed Craig underwent surgery for a microfracture, though, John Mozeliak kicked the tires on bringing Beltran to St. Louis. Coincidentally, Beltran missed a good chunk of the 2009 and 2010 seasons because he also suffered from microfractures in his knee.
The first decade of his career, Beltran was one of the most exciting players in the game. From 1999 to 2008, he averaged a slashline of .281/.357/.497, 26 HR, 98 RBI, and 27 stolen bases. His statistics are pretty comparable from both sides of the plate, although he has slightly favorable numbers batting left-handed. Although his production in general might be considered a wild-card, the biggest factor may be his base-running. Before his injuries, Beltran had tremendous speed and base-running ability; of every player who's attempted 300 stolen bases, he has the highest success rate in history. Age and injury have likely ended his days as a prime threat, but if his knees are healed, 15 stolen bases aren't out of the question.
Likewise, the knee issues have robbed him of some of his range, part of the reason he moved to right field last season. He's generally been considered a plus defender in the outfield with an above-average arm, so he should prove an upgrade defensively over Berkman.
Beltran's a bit of a gamble for the Cardinals, especially at $13 million a season for the next two years. The Cardinals are banking that his knees are fully healthy and the gamble pays off, much as they did last off-season with Lance Berkman.
Should the Cardinals make the playoffs, Beltran could prove to be a huge asset. In four career post-season series, he has absolutely mashed: .366/.485/.817, with 11 HR, 19 RBI, and 8 SB in just 22 games. If that doesn't resonate with you, over 162 games, that would equate to 81 HR, 140 RBI, and 52 SB. I'd take that. Beltran's also well-remembered by Cardinals fans for two of those post-season series in which he absolutely mashed Cardinals pitching. In 14 games, he had 7 HR and 9 RBI, but is perhaps better remembered for this moment:
Allen Craig, 21
2011 statistics – .315/.362/.555, 11 HR, 40 RBI, 5 SB
Were it not for a minor run-in with a brick wall, Craig might have been a candidate for break-out player of the year. Craig was having an excellent season until he slid trying to make a catch in Houston in June. The resulting collision, initially thought to be a contusion, ended up being a microfracture in his kneecap. Although Craig eventually returned and had a solid season, including a post-season in which he hit /.243/.391/.622 with 4 HR and 8 RBI, he underwent surgery on his knee in November. Initial projections indicated he might miss six months, including the first month or two of the regular season. Craig's rehab has apparently gone so well that he may be ready for opening day, but I'm not sure they're in a rush to get him on the field. One need look no further than Beltran to see the lingering effects such an injury can have on a player.
Of all the position players to come through the Cardinals' farm system the last five years, Craig might have the best bat of them all. He raked in the minor leagues, especially at the AAA level, and he hit the ball equally well against left- and right-handed pitchers. Fielding-wise, he's potrayed decent range and he also pulled off one of the highlights of Game 7 of the World Series, robbing Nelson Cruz of a home run.
When Beltran's contract is done, Craig will likely get his chance to be starter in right field. He's just now entering the prime of his career as a hitter, so look for his ceiling to be raised in the next few years.