Preview: Haunted Garage Horror Festival at Hi-Pointe Oct. 5-7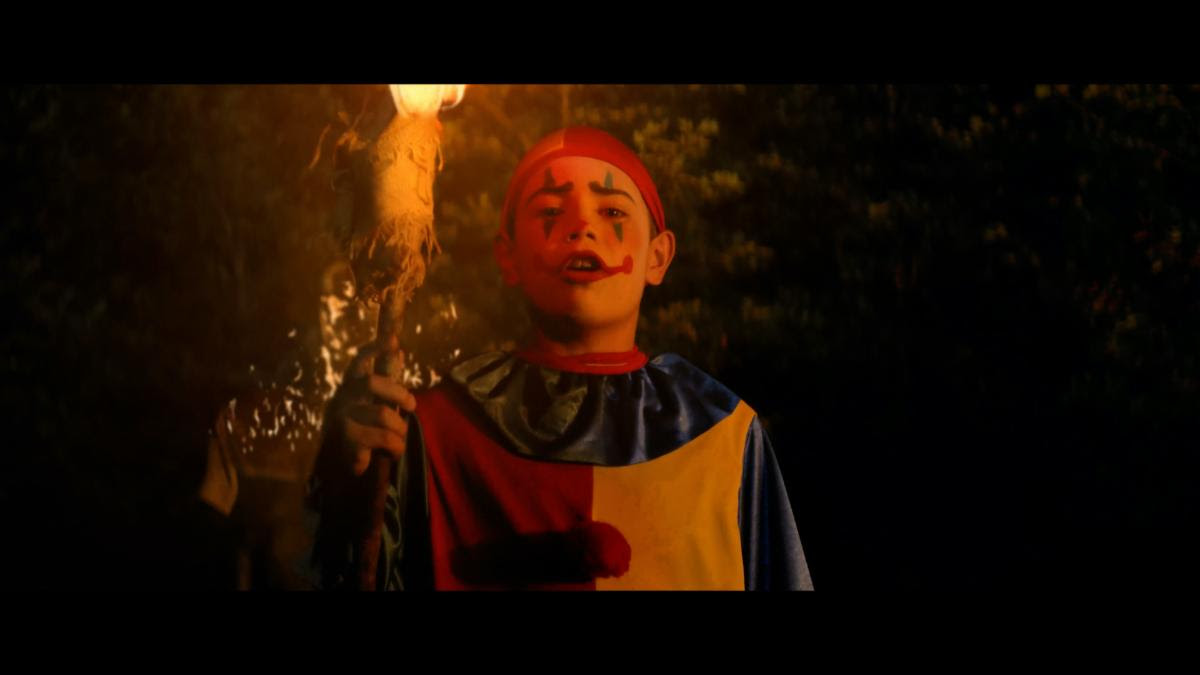 Shift Films and the Haunted Garage Podcast are back with their 3rd Annual Haunted Garage Horror Festival taking place October 5-7 at the historic Hi-Pointe Theatre, located at 1005 McCausland Avenue in St. Louis.
"It takes a village to build an army," festival creator Franki Cambeletta said. "We always said, regardless of the outcome, we would keep adding to it."
Cambeletta said the Hi-Pointe neighborhood seems like a great fit for the festival.
"It's got a great location," he said. "It's near the highway and near South City."
Tickets range from $10 Pit Stop Passes for specific events to an all-access weekend pass for $100. Find ticket details and prices at FilmFreeway or at the Hi-Pointe box office.
The event kicks off Thursday, October 5 with a horror-themed cocktail meet-and-greet with festival guests and a classic car Trunk-or-Treat event for families benefitting Stray Rescue of St. Louis.
Producers and festival creators Cambeletta, Jeremy King, Travis Brown and Lily Schenck are excited to bring both local and national filmmakers together in the third year of the acclaimed Haunted Garage Horror Festival.
"We are excited to work with the Hi-Pointe Theatre this year on bringing a world-class horror fest to St. Louis," says Cambeletta. "We will be awarding Golden Piston Awards for categories such as Best Short, Best Feature Film, Best of Fest, Best Student Film, Best Cinematography, Best Screenplay and the Film with Most Grit." 
In addition to the horror micro-shorts, shorts, and features, horror experts in the field will participate in "Dead Talks" over the three-day festival such as Professor Athena Aktipis, founder of Zombie Media; last year's "Best of Fest" winners Aaron Irons and Josh Croft; and Director Patrick Rea will talk about how to get your film distributed. Dr. Coltan Scrivner, a leading expert on the psychology of horror and morbid curiosity, will also present over the weekend with more guests to be announced.
Last year the event had a large influx of out of state filmmakers, which Cambeletta said was huge for the festival.
"The first year we had maybe one or two from out of state, last year we had 10," he said. "We're slowly growing."
With the out of state submissions continuing to grow, Cambeletta says the festival will continue every year.
"We're going to continue to do the horror festival each year," he said. "This year we had the most submissions we have ever had. It was very competitive."
For more information and a full itinerary and film schedule, visit www.hauntedgaragehorrorfest.com.  
The itinerary for the festival can be found by visiting Itinerary | Haunted Garage Horror Film Festival 2023 (eventive.org)