Game Photos: Mizzou Upsets K-State on 61-yd FG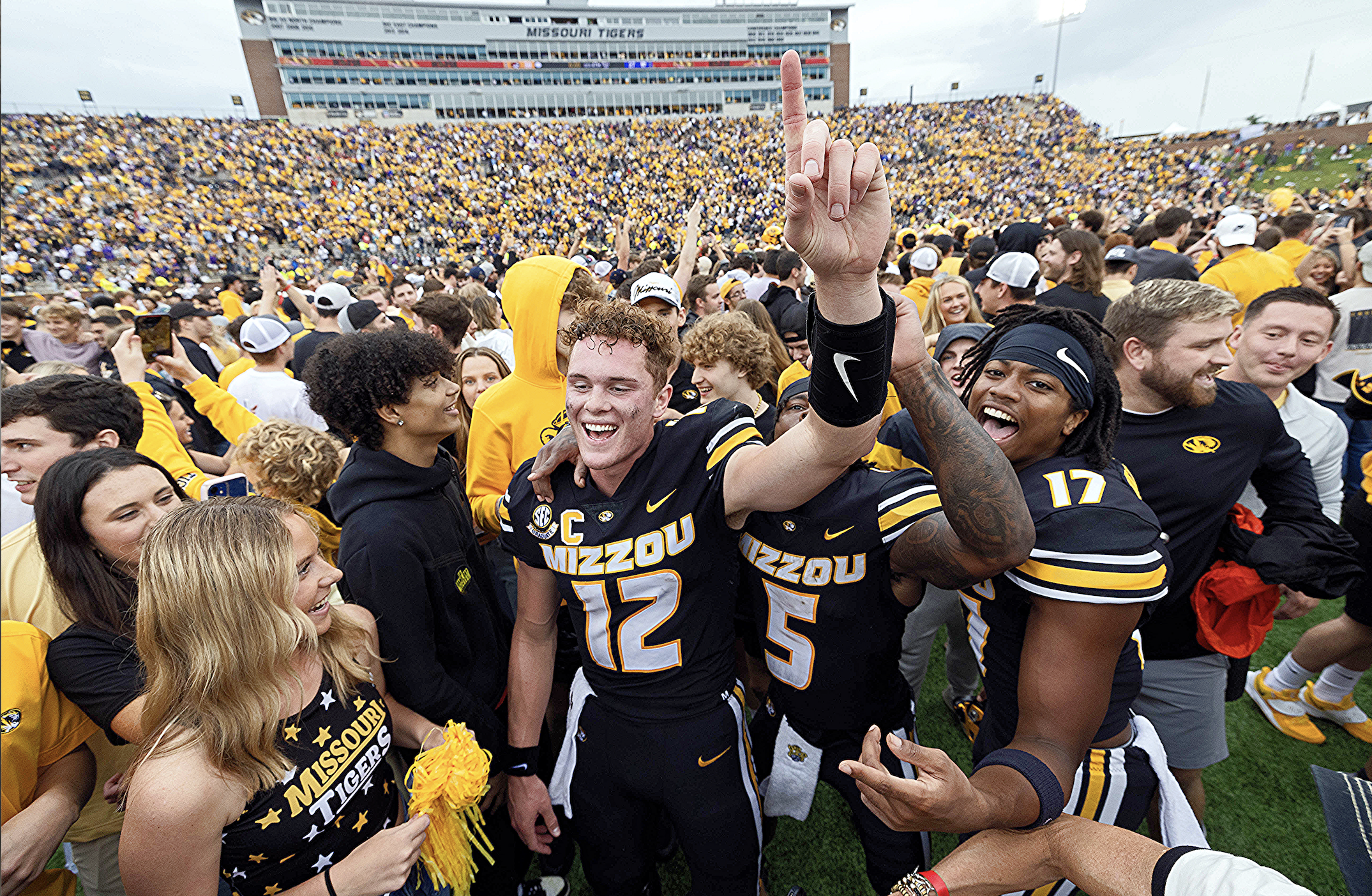 Harrison Mevis will be the talk of the campus this week at Mizzou.
The Tigers kicker drilled a 61-yard field goal as time expired, giving the Tigers a 30-27 victory over the previously 15th ranked Kansas State Wildcats.
The win was the third over a ranked opponent for Mizzou head coach Eli Drinkwitz. Mizzou quarterback Brady Cook finished the game with 356 yards and a pair of touchdowns despite having a leg injury.
The field goal is the longest in SEC history. The previous record was set in 1982 by Tennessee kicker Fraud Reveiz, who had a 60-yarder.
The win moved Missouri to 3-0 on the season.
The Tigers will travel to St. Louis next Saturday to take on Memphis. Kick-off is set for 6:30 p.m. from The Dome at America's Center.
Check out our photos below.
Photos by Sophia Scheller.