Preview: Will WWE Disappoint at Wrestlemania XXXII?
This Sunday is the grand daddy of them all, Wrestlemania.
It's the WWE's biggest show of the year, which will be taking place in Dallas at AT&T Stadium.
When it was first announced that Mania would be in Dallas, my friends and I were planning on going. We attended two years ago in New Orleans and it was quite epic. I say epic, not only because my man crush, The Rock was there and I got to meet Hulk Hogan, but because it truly was the spectacle of all spectacles.
This year's mania just doesn't have the appeal of Mania's past. After seeing the card, my friends and I decided against going.
Injuries have hit the WWE hard in recent months. John Cena, Seth Rollins, Cesaro and Bray Wyatt, all fan favorites have been sidelined with injuries.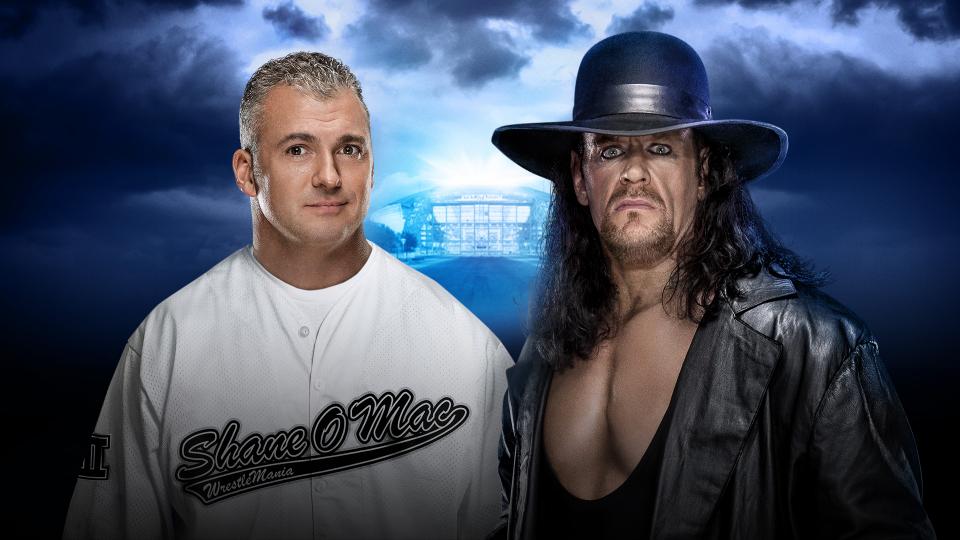 So, this year's main event is scheduled to be Undertaker, yes he's still alive, and Shane McMahon.
Shane-o Mac's appearance on Raw several week's ago was epic, but the WWE's writing has been complete shit. While fans are still excited to see McMahon take on the Dead Man, the match seems kind of pointless. My prediction is John Cena shows up and somehow slips into the Hell in the Cell, challenging Taker to a career vs. career match next year at Mania in Orlando.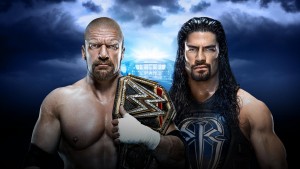 The WWE title will be on the line at this year's Mania, as Roman Reigns challenges Triple H.While this match is being billed as the main event, there are rumors that it will not close the show because of the heat Reigns is taking from fans. Despite being booed every single week, the WWE brass, Vince McMahon, seems intent on making Reigns the new face of the WWE.
Reigns is also hurt by the WWE's poor writing. He needs a new entrance and different ring apparel. I'm going to go out on a limb here and say Reigns wins, turns on The Rock, which will make fans even hate him more. This will also set up a Rock vs Reigns match at next years Mania.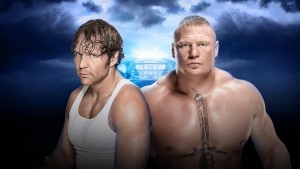 Another big money match will feature Dean Ambrose against Brock Lesnar. This match should be a slobber knocker, as it's a street fight.
I can't see Lesnar losing this match clean, as he is pretty much unstoppable, but Ambrose is way over with fans, in fact, many think Ambrose should have the title.
I'm predicting a Lesnar win in a bloody and very physical match.
While there are other matches, including the Andre The Giant Battle Royal, nothing else seems very worth while watching.
I will be interested in seeing AJ Styles and Chris Jericho. Jericho has a knack for putting wrestlers over at Wrestlemania. Styles will hopefully be in the WWE title hunt in the next few months.
Yes, there will be a Divas match, but I can't say I care about it. The Tag Team Titles will not even be defended at Mania, which is a huge mistake on WWE's part. The New Day is way over with the fans and a title defense at Mania would help legitimize them even more. But, alas, the writing team for WWE must know something that the fans do not.
While this is the 32nd Wrestlemania, I highly doubt it will be the worst, as Wrestlemania 2 or 9 holds that dubious distinction.
WWE is known for holding big surprises until the big money shows and I think fans will be in for at least a couple shocking moments on Sunday.
If not, the WWE could hear a lot of boos from the 90,000-plus fans that are expected to attend the event.
Wrestlemania XXXII can be seen on the WWE Network at 6 p.m. on Sunday.