Preview: SNL's Leslie Jones to Perform at UMSL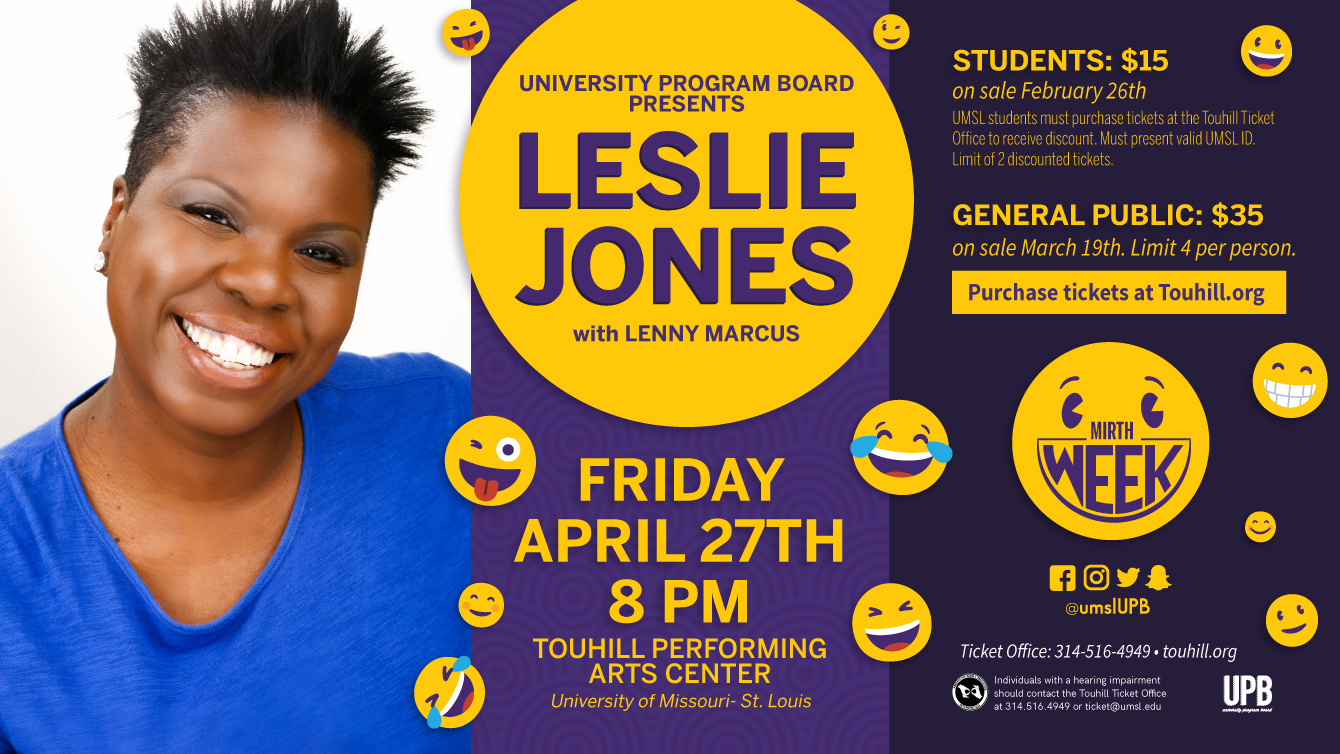 One of Saturday Night Live's most popular cast members, Leslie Jones, will perform at UMSL at The Touhill Performing Arts Center on Friday, April 27.
Along with her role on SNL, Jones had a starring role in the Ghostbusters remake. She has also appeared in films Top Five, Trainwreck, and Masterminds.
The comedian will be performing as a part of UMSLs Mirth Week celebration. Mirth Week is an annual festivity held each spring to celebrate the cheerfulness and high spirits of a great year, and to reward students for all their hard work. The event is being presented by the University Program Board.
Lenny Marcus will open for Jones.
Tickets are $15 for UMSL students, limit two per valid ID. Tickets for the general public are $35. Tickets can be purchased at Touhill.org There is a four ticket limit for the general public.
Tickets will go on sale March 19 at 10 a.m.
UPB-0452_MirthweekComedyShow_Jan18_8-5x11_FIN