Marvel Studios' THOR: RAGNAROK Out Now on Blu-ray and Digital!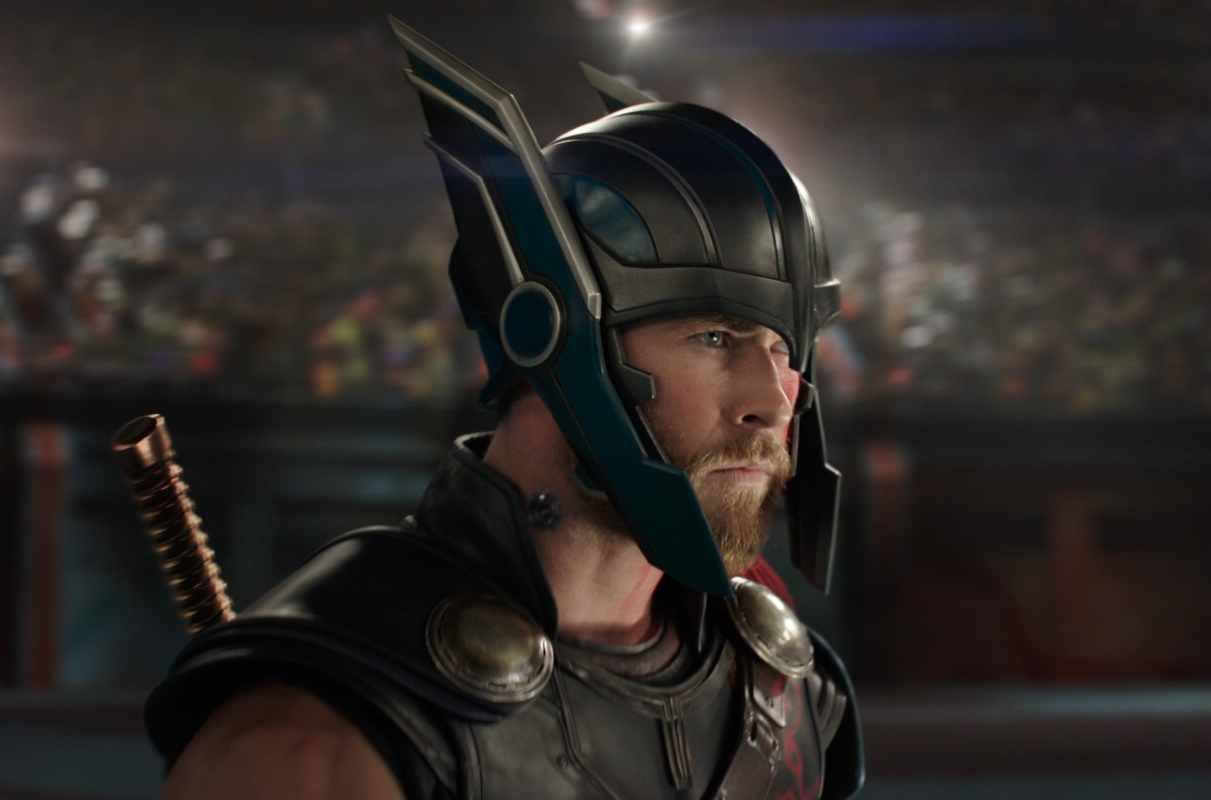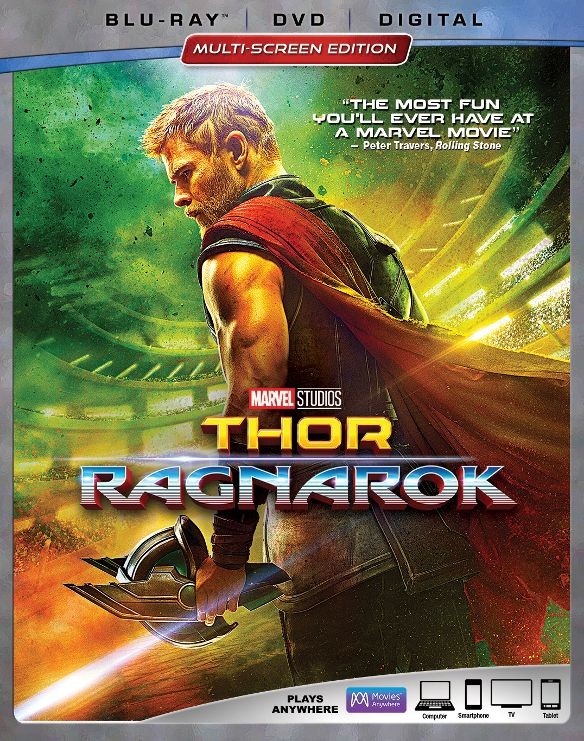 Bring home one of the most visually stunning, action-packed adventures of 2017 today!
The third installment in the Thor franchise, and also the 8th highest grossing film of the year domestically, was met with rave reviews from both fans and critics. You can now it on 4K UHD, Blu-ray, DVD and digital – filled with tons of bonus features that are sure to please even the biggest fans of Mr. Odinson.
The film looks absolutely gorgeous in all of its high definition glory. Here's what you can expect from this mighty release:
Behind-the-Scenes Featurettes
"Getting In Touch With Your Inner Thor" (6min 35sec) – This segment starts with a look back at Thor in all of the MCU films. Watch interviews with producer Brad Winderbaum and Marvel mastermind Kevin Feige, Thor: Ragnarok director Taika Waititi, Chris Hemsworth, and many others. Go behind-the-scenes on many of your favorite parts of the film.
"Unstoppable Women: Hela & Valkyrie" (5min 58sec) – Take a peek behind the curtain, and find out how these two powerful female characters were developed by the filmmakers. Interviews with Taika Waititi, Chris Hemsworth, Mark Ruffalo, Tom Hiddleston, and of course – Cate Blanchett and Tessa Thompson. Find out how these characters were transferred from the pages of the comics to the silver screen.

"Finding Korg" (7min 34sec) – One of my personal favorites from the entire film, Korg is played by director Taika Waititi. The cast and crew tell us what it was like working with him, and how his style differs from previous MCU films. The segment starts with a recreation of Korg's famous pamphlets, which is spot on for Taika's style of humor.
Sakaar: On the Edge of the Known and Unknown" (8min 24sec) – Most of my favorite parts of the film take place on Sakaar. It is an absolutely gorgeous creation – bright, and colorful, and dirty at the same time. It is a stunning homage to legendary Marvel artist Jack Kirby. Find out more about the creation of this chaotic planet from the cast and crew.
"Journey Into Mystery" (5min 47sec) – Thor: Ragnarok is different than any other film in the MCU. Find out about two of the biggest comic book influences for Ragnarok – "Journey into Mystery" and the Walt Simonson issues. Interviews with Simonson, as well as the cast and crew.
Gag Reel
Just over two minutes of outtakes from the film. Any fans of special features will appreciate these hilarious bloopers from the stars of Thor: Ragnarok.
Team Darryl
The Team Darryl bits started last year when we were introduced to Daaryl – Thor's mortal roommate. These faux-documentary clips take a look at the more tedious parts of a superhero's life. In this latest episode, we learn Darryl is looking for a new roommate, and the only person he could find was none other than the Grandmaster himself. Jeff Goldblum is doing what he does best in this hilarious new entry in the Team Darryl series.
Extended Scenes
"Thor Meets the Grandmaster"
"Stupid Avenger vs. Tiny Avenger"
"Grandmaster and Topaz"
"Skurge Finds Heimdall"
"Hulk Chases Thor Through Sakaar"
8-Bit Sequences
What could be more fitting than 8-bit storyboards for some of the biggest action sequences in the film? Well, this is exactly what you get, with the two featured in this release: the "Sakaar Spaceship Battle" and the "Final Bridge Battle."
Thor: Ragnarok is available now on Blu-ray, DVD, and Movies Anywhere!