Preview: Guns n' Roses to Play St. Louis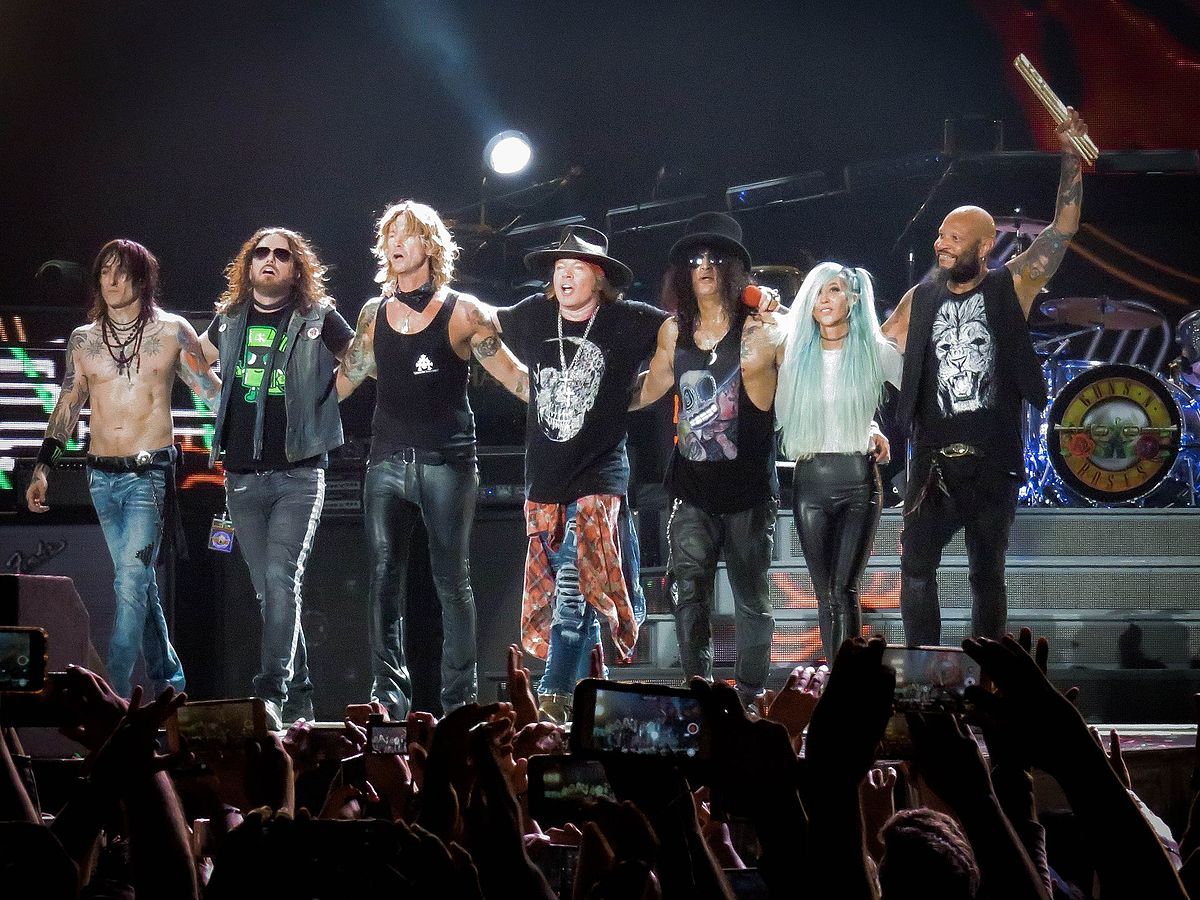 It's been over 25 years since Guns n Roses has played St. Louis. In that time, the band has broken up, took nearly two decades to release an album that went platinum, was enshrined in the Rock n Roll Hall of Fame, and reunited…sort of.
Guns N' Roses' are Axl Rose (vocals, piano), Duff McKagan (bass), Slash (lead guitar), Dizzy Reed (keyboard), Richard Fortus (rhythm guitar), Frank Ferrer (drums), and Melissa Reese (keyboard).
Four of the key members are back. While Axl Rose toured as Guns n Roses and released the Chinese Democracy, it wasn't really G n' R without Slash, Dizzy and Duff.
Having put their differences to rest, the trio has instilled a group of of musicians and been touring as the revamped GnR for the past year.
The Not in This Lifetime Tour has been one of the biggest money making tours in the music industry. To date the tour has sold over 2 million tickets. The tour has taken the band all over the nation and all over the globe.
Well, after thousands of miles, the Not in This Lifetime Tour will makes its long-awaited stop in St. Louis on Thursday, July 27 at the Dome at America's Center.
The band will be joined on the tour by the Deftones, who will open the show.
Showtime is at 7 p.m. Tickets are available through ticketmaster.com.