"Predators" Writers, Mike Finch and Alex Litvak, Scripting "He-Man: Masters of the Universe"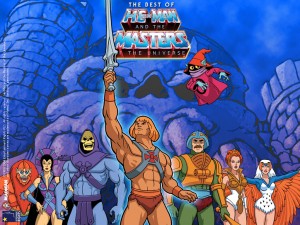 One of my earliest memories as a child is of my He-Man sword being broken by an older child. It is one of my earliest memories, and it is probably because when I was that young, He-Man was the coolest thing ever. Although, to be honest I was also fascinated by garbage trucks, and thought that being a garbage man would be the coolest thing ever. So, the idea of a Masters of the Universe film excites me much less than it would have back then. Regardless, the film seems to be picking up steam again.
According to a report by THR's Heat Vision, screenwriters Mike Finch and Alex Litvak have a pitch that "attempted to balance a treatment that would convince the studio it was cinematic and keep the toy company satisfied that its characters were being portrayed appropriately."
Finch and Litvak are the screenwriters responsible for the upcoming summer release, Predators, which is getting some great buzz. If the film is a success they will have turned around one popular 80s franchise, can they do another?