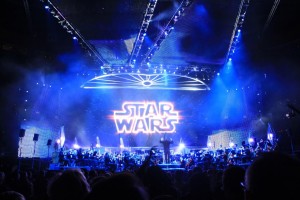 Star Wars in Concert – Scott Trade Center in St. Louis, MO. Star Wars in Concert is an incredible event, that should not be missed if it comes to your town!
The show features the amazing music that was composed for the six Star Wars films by John Williams. The music is played by a live symphony orchestra, while footage edited from all six films plays on a gigantic screen in the background.
A must see show for Star Wars fans and film lovers alike!