Photos: 'Beautiful Boy' Q&A With Timothée Chalamet and Nic Sheff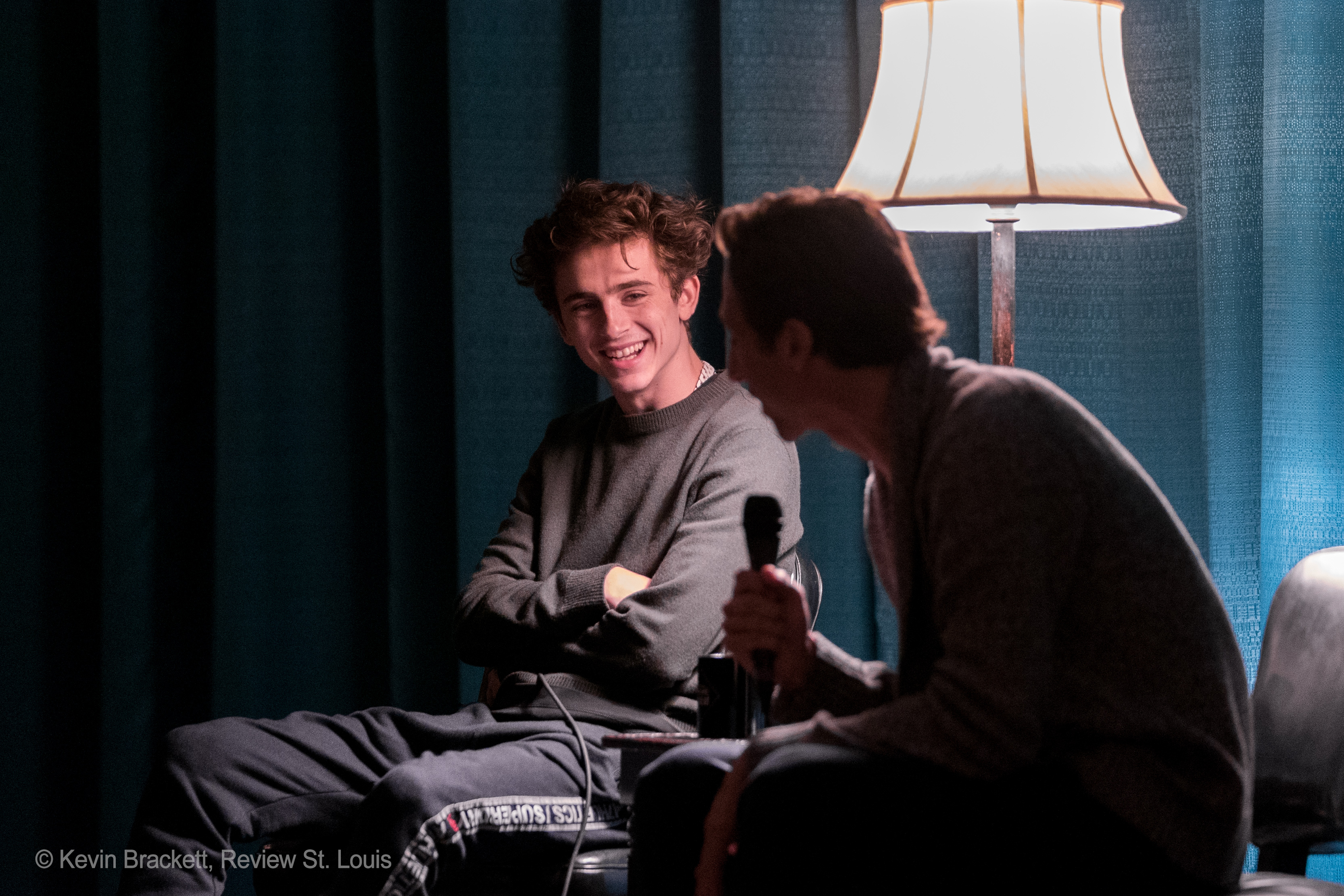 The Hi-Pointe Theatre in St. Louis hosted a Q&A Sunday morning with actor Timothée Chalamet and author Nic Sheff.
Chalamet plays Sheff in his new film, Beautiful Boy, also starring Steve Carell, Maura Tierney, and Amy Ryan.
The film is based on the best-selling novels by father and son David and Nic Sheff ("Beautiful Boy: A Father's Journey Through His Son's Addiction" and "Tweak: Growing Up on Methamphetamines," respectively). From the filmmakers, "Beautiful Boy chronicles the heartbreaking and inspiring experience of survival, relapse, and recovery in a family coping with addiction over many years."
Beautiful Boy is now playing in theaters everywhere.