Petropolis "HOWL AT THE MOVIES" Tonight – Come Watch HOTEL FOR DOGS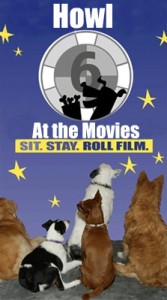 Howl at the Movies
Sit.Stay.Roll Film.
Petropolis will be holding it's first "Howl at the Movies" tonight, July 17th, in the Petropolis parking lot. The movie will start at dusk – you are welcome to come as early as 8:00p.m. Admission is FREE, and proceeds go to raise money for animal charities. The FREE family film playing will be "Hotel For Dogs." Bring your lawn chairs, coolers of your favorite beverage, and your Pooches.
Click here to visit the Petropolis site, and print your downloadable ticket!
Petropolis
www.petropolis.com
16830 Chesterfield Airport Rd
Chesterfield, MO 63005-1404
(636) 537-2322
Get directions
For more information, contact Brad Watts at [email protected] or call 636-537-2322.