Peter Jackson Begins Casting "The Hobbit"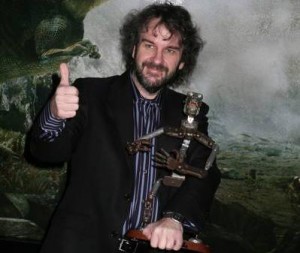 The Hobbit has seen it's fair share of troubles lately. First was Guillermo Del Toro leaving the production as director, and the other big problem is their studio MGM, which has seen enormous money troubles lately, culminating with their cancellation of Bond 23. Despite all this director Peter Jackson has begun quietly talking to actors in New York, Los Angeles, and the UK for the two part fantasy film.
This seems pretty odd considering the fact Jackson's directing contract is not finished, although reports say the deal is good as done. The other worrying factor is that with MGM's troubles, the film has still yet to be green lit. Sure, pre-production has started, with sets being built in New Zealand.  However, people associated with the project are optimistic that the project will continue.
The project seems to be all measures of chaos, as Jackson is still set to direct the second part to The Adventures of Tintin as well, which could possibly overlap with the schedule MGM wants for The Hobbit films. All signs point to Jackson wanting to fast track the film, so he can keep both projects.
What do you think? Let us know in the comments.