'Only God Forgives' Red Band Trailer Starring Ryan Gosling, Director of Drive Nicolas Winding Refn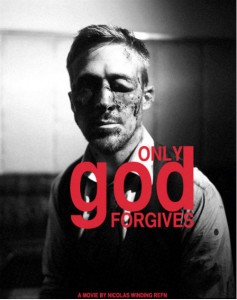 Drive was one of my favorite films of 2011.
I'm still bitter that the Academy dropped the number of best picture nominees from 10 to 9, and snubbed Nicolas Winding Refn's bold film – which was one of the year's best. Ryan Gosling gave a stellar performance, quiet yet powerful, which has catapulted him into a slew of upcoming roles. One of which is Only God Forgives, also directed by Refn which shares a definitive vibe with his last film.
The red band trailer was released a few weeks ago, but for those who might have missed it, here it is:


The story for Only God Forgives is jump started by the death of Gosling's character's brother (Tom Burke) – who has murdered a prostitute in Bangkok. Their mother (Kristin Scott Thomas) urges Gosling to avenge the death of his brother, by tracking down and killing the people responsible. The plot is much better detailed in the latest trailer:
Refn seems to have found his muse in Gosling, as Derek Cianfrance has with Blue Valentine and The Place Beyond the Pines. It seems like the actor will play a similarly stoic character to that in Drive, with a knack for violence and few words. Let's hope it can live up to high expectations, and perhaps earn the duo more award recognition than it did last time.