Old Rock House Announces New Shows For August; Including We Are Scientists, Mark Olson, and Mimicking Birds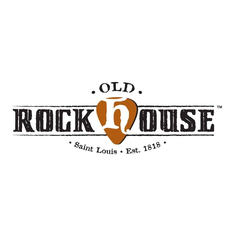 Do you sometimes find yourself missing Mississippi Nights? Well, then look no further than The Old Rock House, which coincidentally enough is run by former Mississippi Nights big shot, Tim Weber. The venue offers a truly unique experience with top quality food, and a wide drink selection. Although, what is best is the shows. The Old Rock House offers shows of every style. Check out the new shows just announced for August.
Check out the video below each band to listen to what they sound like. Like it? Let us know in the comments!
Sunday, August 8
Doors 8pm • Show 9pm • $8 Flat • All Ages • $2 Surcharge for Minors
Tickets On-Sale Fri. 6/18 @ 5pm
[hdplay id=13 width=595 height=375]
Tuesday, August 10
Doors 7pm • Show 8pm • $10 Advance • $12 Day of Show • All Ages • $3 Surcharge for Minors
Tickets On-Sale Fri. 6/18 @ 5pm
[hdplay id=14 width=595 height=375]
Friday, August 13
Doors 6pm • Show 7pm • $12 Advance • $14 Day of Show • All Ages • $2 Surcharge for Minors
Tickets On-Sale Fri. 6/18 @ 5pm
[hdplay id=15 width=595 height=375]
Sunday, September 19
Mark Olson (founding member of the Jayhawks)
Doors 7pm • Show 8pm • $10 Flat • Over 21 Only
Tickets On-Sale Fri. 6/18 @ 5pm
[hdplay id=16 width=595 height=375]