Nominations For 68th Annual Golden Globe Awards Announced (List)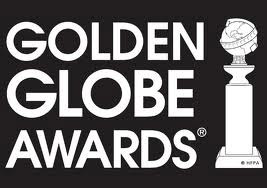 The 2011 Golden Globe nominations are in. The King's Speech leads the way with seven nominations while The Fighter and The Social Network brought in 6. While these are not very surprising, there were a couple of curve balls thrown in there. True Grit did not receive a single nomination. Despite awful reviews, Burlesque and The Tourist still managed Best Picture (Comedic or Musical) nominations. I was also shocked Michael Douglas got recognized for Wall Street 2: Money Never Sleeps.
Check out the full list below and then let us know what you think.
BEST MOTION PICTURE – DRAMA
BLACK SWAN
THE FIGHTER
INCEPTION
THE KING'S SPEECH
THE SOCIAL NETWORK
BEST PERFORMANCE BY AN ACTRESS IN A MOTION PICTURE – DRAMA
Halle Berry, FRANKIE AND ALICE
Nicole Kidman, RABBIT HOLE
Jennifer Lawrence, WINTER'S BONE
Natalie Portman, BLACK SWAN
Michelle Williams, BLUE VALENTINE
BEST PERFORMANCE BY AN ACTOR IN A MOTION PICTURE – DRAMA
Jesse Eisenberg, THE SOCIAL NETWORK
Colin Firth, THE KING'S SPEECH
James Franco, 127 HOURS
Ryan Gosling, BLUE VALENTINE
Mark Wahlberg, THE FIGHTER
BEST MOTION PICTURE – MUSICAL OR COMEDY
ALICE IN WONDERLAND
BURLESQUE
THE KIDS ARE ALL RIGHT
RED
THE TOURIST
BEST PERFORMANCE BY AN ACTRESS IN A MOTION PICTURE – MUSICAL OR COMEDY
Annette Bening, THE KIDS ARE ALL RIGHT
Anne Hathaway, LOVE AND OTHER DRUGS
Angelina Jolie, THE TOURIST
Julianne Moore, THE KIDS ARE ALL RIGHT
Emma Stone, EASY A
BEST PERFORMANCE BY AN ACTOR IN A MOTION PICTURE -MUSICAL OR COMEDY
Johnny Depp, ALICE IN WONDERLAND
Johnny Depp, THE TOURIST
Paul Giamatti, BARNEY'S VERSION
Jake Gyllenhaal, LOVE AND OTHER DRUGS
Kevin Spacey, CASINO JACK
BEST DIRECTOR
Darren Aronofsky, BLACK SWAN
David Fincher, THE SOCIAL NETWORK
Tom Hooper, THE KING'S SPEECH
Christopher Nolan, INCEPTION
David O. Russell, THE FIGHTER
BEST ORIGINAL SCREENPLAY
Danny Boyle, 127 HOURS
Lisa Cholodenko and Stuart Hart, THE KIDS ARE ALL RIGHT
Christopher Nolan, INCEPTION
David Seidler, THE KING'S SPEECH
Aaron Sorkin, THE SOCIAL NETWORK
BEST ORIGINAL SCORE
Alexander Desplat, THE KING'S SPEECH
Danny Elfman, ALICE IN WONDERLAND
A.R. Robin, 127 HOURS
Trent Reznor, THE SOCIAL NETWORK
Hans Zimmer, INCEPTION
BEST FOREIGN LANGUAGE FILM
BIUTIFUL
THE CONCERT
THE EDGE
I AM LOVE
IN A BETTER WORLD
BEST PERFORMANCE BY AN ACTRESS IN A SUPPORTING ROLE IN A MOTION PICTURE
Amy Adams, THE FIGHTER
Helena Bonham Carter, THE KING'S SPEECH
Mila Kunis, BLACK SWAN
Melissa Leo, THE FIGHTER
Jacki Weaver, ANIMAL KINGDOM
BEST PERFORMANCE BY AN ACTOR IN A SUPPORTING ROLE IN A MOTION PICTURE
Christian Bale, THE FIGHTER
Michael Douglas, WALL STREET: MONEY NEVER SLEEPS
Andrew Garfield, THE SOCIAL NETWORK
Jeremy Renner, THE TOWN
Geoffrey Rush, THE KING'S SPEECH
BEST ANIMATED FILM
DESPICABLE ME
HOW TO TRAIN YOUR DRAGON
THE ILLUSIONIST
TANGLED
TOY STORY
BEST ORIGINAL SONG – MOTION PICTURE
"Bound to You" – BURLESQUE
"Coming Home" – COUNTRY STRONG
"I See the Light" – TANGLED
"There's a Place for Us" – THE CHRONICLES OF NARNIA: THE DAWN TREADER
"You Haven't Seen the Last of Me" – BURLESQUE
Best TV comedy
"30 Rock"
The Big Bang Theory"
"The Big C"
"Glee"
"Modern Family"
"Nurse Jackie"
Best TV drama
"Boardwalk Empire"
"Dexter"
"The Good Wife"
"Mad Men"
"The Walking Dead"
Best actress, comedy
Toni Collette, "United States of Tara"
Edie Falco, "Nurse Jackie"
Tina Fey, "30 Rock"
Laura Linney, "The Big C"
Lea Michele, "Glee"
Best actor, comedy
Alec Baldwin, "30 Rock"
Steve Carrell, "The Office"
Thomas Jane, "Hung"
Matthew Morrison, "Glee"
Jim Parsons, "The Big Bang Theory"
Best actress, drama
Julianna Margulies, "The Good Wife"
Elisabeth Moss, "Mad Men"
Piper Perabo, "Covert Affairs"
Katey Sagal, "Sons of Anarchy"
Kyra Sedgwick, "The Closer"
Best actor, drama
Steve Buscemi, "Boardwalk Empire"
Bryan Cranston, "Breaking Bad"
Michael C Hall, "Dexter"
Jon Hamm, "Mad Men"
Hugh Laurie, "House"
Best supporting actress in a series, miniseries or TV movie
Hope Davis, "The Special Relationship"
Jane Lynch, "Glee"
Kelly McDonald, "Boardwalk Empire"
Julia Stiles, "Dexter"
Sofia Vergara, "Modern Family"
Best supporting actor in a series, miniseries or TV movie
Scott Caan, "Hawaii Five-O"
Chris Colfer, "Glee"
Chris Noth, "The Good Wife"
Eric Stonestreet, "Modern Family"
David Strathairn, "Temple Grandin"
Best TV movie or miniseries
"Carlos"
"The Pacific"
"Pillars of the Earth"
"Temple Grandin"
"You Don't Know Jack"
Best actor in a TV movie or miniseries
Idris Elba, "Luther"
Ian McShane, "Pillars of the Earth"
Al Pacino, "You Don't Know Jack"
Dennis Quaid, "The Special Relationship"
Edward Ramirez, "Carlos"
Best actress in a TV movie or miniseries
Hayley Atwell, "Pillars of the Earth"
Claire Danes, "Temple Grandin"
Judi Dench, "Return to Cranford"
Romola Garai, "Emma"
Jennifer Love Hewitt, "The Client List"