New Poster Art For "The Expendables" Directed by Sylvester Stallone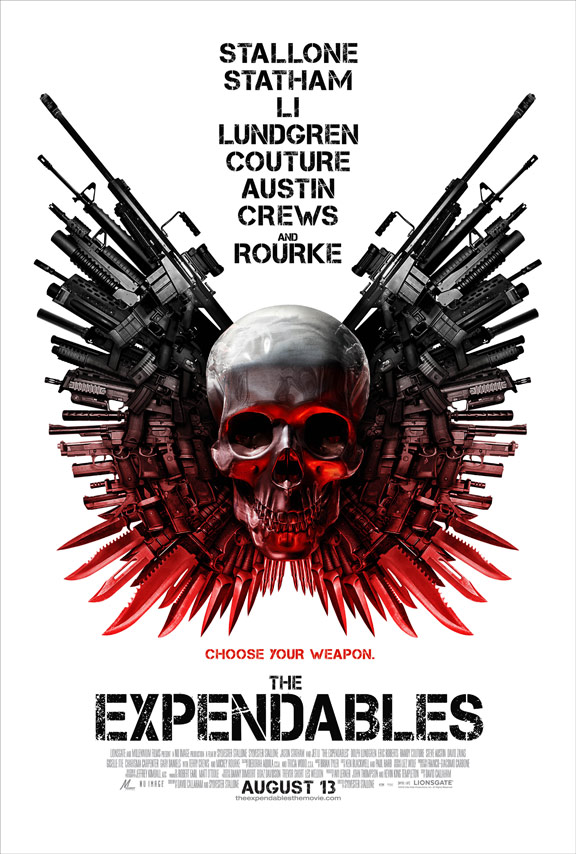 Here is the latest poster art for Sylvester Stallone's upcoming star-filled action flick, "The Expendables." The cast features Sylvester Stallone, Jason Statham, Jet Li, Dolph Lundgren, Randy Couture, Steve Austin, Terry Crews, Mickey Rourke, Bruce Willis, Arnold Schwarzenegger, and Danny Trejo.
Synopsis:
Action fans will salivate over the power-packed cast of this film from actor-director Sylvester Stallone. The RAMBO star also takes a role in front of the camera , as do Jet Li and Jason Statham. THE EXPENDABLES' plot centers on a group of mercenaries who are hired to get rid of a South American dictator.
Click here to watch the HD Trailer for "The Expendables" on ReviewSTL.
Below is a picture of 63-year-old Sylvester Stallone, proving that he is still in shape and looking tough: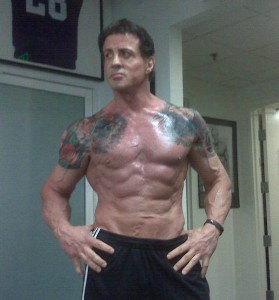 Here are a couple of previously released posters for "The Expendables" –