New Hamlet Remake Starring Emile Hirsch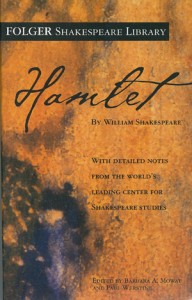 Emile Hirsch has been signed on to a new film version of Shakespeare's play Hamlet set in modern day US. Catherine Hardwicke who most recently directed Twilight is at the helm for this one. Ron Nyswaner is writing the adaptation now.
"This project was the brainchild of Emile Hirsch" say Jinks and Cohen, who worked with Hirsch on MILK. "Hamlet was in college when the story takes place, yet there hasn't been a movie version with an appropriately-aged actor playing the role." They hope to make the movie exciting, and more relatable for a modern audience. They are hoping to finish the script shortly.
Hamlet is probably one of Shakespeare's most widely adapted plays. It has been adapted pretty straightforward in at least three separate occasions over the past 20 years. This is not to mention films like The Lion King which borrow heavily from the play. This version appears to have some solid talent behind it. It should be interesting to see how it turns out.
Check out the official press release below:
(Beverly Hills, CA) June 2, 2009– Overture Films announced today that it is currently developing a modern-day adaptation of the William Shakespeare classic Hamlet. SAG Award®-nominee Emile Hirsch (Into the Wild) will play Hamlet for director Catherine Hardwicke (Twilight). The script is being written by Oscar®-nominated screenwriter Ron Nyswaner (Philadelphia) who also adapted The Painted Veil from celebrated author W. Somerset Maugham. Oscar®-winning producers Dan Jinks and Bruce Cohen of The Jinks/Cohen Company (Milk) are producing the project.
The story – focusing on a young man burdened with the decision of whether to take revenge on his father's killer (his own uncle) – would take place in contemporary America.
"With its universal themes of death, revenge, love and even teen angst – the story of Hamlet is perhaps as timely and influential today as it was when it was written over 400 years ago," said Overture Films CEO Chris McGurk and COO Danny Rosett. "Tremendous talent is on board in the form of Emile, Catherine and Ron and we are confident – particularly with Bruce and Dan guiding the project – that this has all the right ingredients to be something special."
Aside from producing last year's Oscar®-nominated Milk, the Jinks/Cohen team was responsible for the 2000 Oscar®-winner American Beauty as well as the Golden Globe®-nominated television series, "Pushing Daisies," which premiered in 2007. This will be their first collaboration with Overture.
"This project was the brainchild of Emile Hirsch, who we had the pleasure of working with on 'Milk'. Hamlet was in college when the story takes place, yet there hasn't been a movie version with an appropriately-aged actor playing the role. Our goal is to present the story as a suspense thriller. We want to make it exciting and accessible for an audience today," Jinks and Cohen said in a joint statement.
Hardwicke added, "I had a great time working with Emile on 'Lords of Dogtown', so when he suggested 'Hamlet', I was intrigued. We read the play aloud and when I heard Emile speaking Shakespeare's amazing words, I was flooded with images. We edited the play tightly, making the words extremely accessible. In our version, we're working hard to make 'Hamlet' a thrilling cinematic experience — the violent, intense, and romantic scenes that happen 'off-stage' in the play will be shown in vivid detail."
Hardwicke directed 2008's hit vampire saga adaptation Twilight which went on to gross close to $380 million worldwide. In 2003, her critically acclaimed debut film Thirteen won the Sundance Director's Award and featured an Oscar®-nominated performance by Holly Hunter and a Golden Globe®-nominated performance from Evan Rachel Wood.
Overture hopes to have a finished script in the coming months with principal photography commencing soon thereafter.
ABOUT OVERTURE FILMS
Overture Films (www.overturefilms.net) develops, produces, acquires, and distributes feature length, theatrical motion pictures worldwide. The studio is a wholly owned unit of Starz Media, a controlled subsidiary of Liberty Media Corporation attributed to the Liberty Capital Group. Its affiliated companies, Anchor Bay Entertainment and Starz Entertainment, make the films available domestically to viewers via home video, premium television, Internet and other outlets.