Movies That Will Have Commercials During The Super Bowl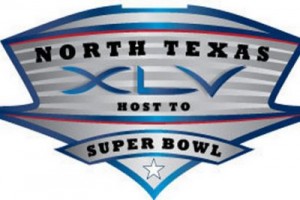 Why is the Super Bowl so awesome?  Because the two best teams in the NFL face off against one another.  Because it's a long lived tradition.  Because it's a chance for friends and family to get together.  Because it gives you a chance to eat an obscene amount of appetizers and dips.
None of the above.  The Super Bowl is amazing because people who hate football still watch it just so that they can see all the commercials.  And the best part about the commercials are the new movie trailers we get to see.  So what films are you gonna get to see commercials for…
Super 8
Transformers: Dark Side of the Moon
Thor
Captain America: The First Avenger
Pirates of the Caribbean: On Stranger Tides
Cowboys & Aliens
Limitless
Just Go With It
Battle: Los Angeles
Priest
The Eagle
Rango
Kung Fu Panda 2
Take Me Home Tonight
I personally am most excited about Super 8 and Captain America.  I'm hoping we get a full length Captain America trailer released before the commercial, and then the commercial will just be a shortened re-edit of the full trailer.  That means we will get our first taste of the film soon.
Which commercial are you most excited to see?  Let us know in the comments below.