Movie Review: 'The Dirt' starring Colson Baker, Douglas Booth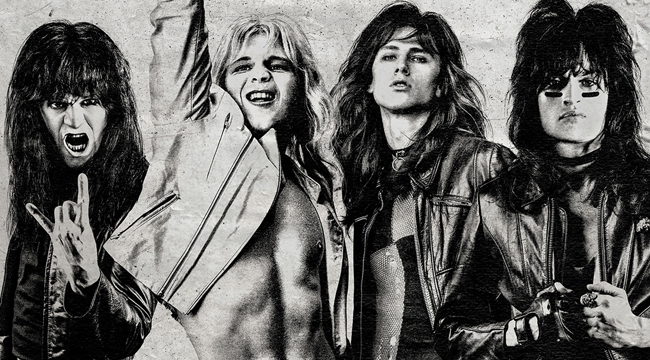 The old saying a movie is never as good as the book once again holds true with The Dirt, the new Netflix film based of the best-selling autobiography of Motley Crue.
While the movie doesn't live up to the book, it's still not all bad. There just isn't a whole lot of good either. Let's start with the good. Tommy Lee, the notorious drummer of Motley Crue, who is just as famous for his own stick handling in a homemade film with ex-wife Pamela Anderson, is played masterfully by Colson Baker, otherwise known as Machine Gun Kelly. While Kelly has made a name for himself as a rapper, he is a dead ringer for Lee and really the only actor who bares a real resemblance to the musicians in the film. He also has Lee's mannerisms and voice down pat. If you want to see the film for any reason, Colson's performance is it.
The music is also great, as it drives the film. Unfortunately, the bands best songs aren't featured until the credits, which for me was some of the most enjoyable scenes in the movie as the real members are shown.
The Dirt has potential. The book is still one of the most shocking, disgusting and enjoyable reads I've ever set eyes on. The problem with the film is director Jeff Tremaine is all over the place. A lot of the times, it's hard to say what year it is. While I'm sure there were times when Nikki Sixx, Vince Neil, and Lee were probably wondering the same thing out on the road, it just confuses the viewer.
When it comes to the other characters, Vince Neil is played by Daniel Weber and is just plain unlikeable. Neil doesn't seem to be a very likeable guy in real life and while Weber doesn't seem like a good fit to play him, some scenes just seem forced and poorly acted. I wanted to feel bad for Neil when his daughter dies in the film, but coupled with Weber's poor performance and the fact the Neil actually killed someone in a car accident and only served 19 days in jail, makes it hard to like the guy.
Nikki Sixx is the narrator throughout most the film and is played by Douglas Booth. Booth does an admirable job portraying Sixx and his legendary heroin use. While Lee is definitely the fun loving party animal, Sixx seems to be the most likeable of the band members, which comes across in the film.
Overall, The Dirt isn't a total letdown, but fans of Motley Crue will be left wanting more. The film never touches on Lee's relationship with Anderson. Adapted from a book that was so entertaining and shocking, the movie is just so-so.
The Dirt gets a C-.