Movie Review: OVER THE MOON Starring Cathy Ang, Phillipa Soo, John Cho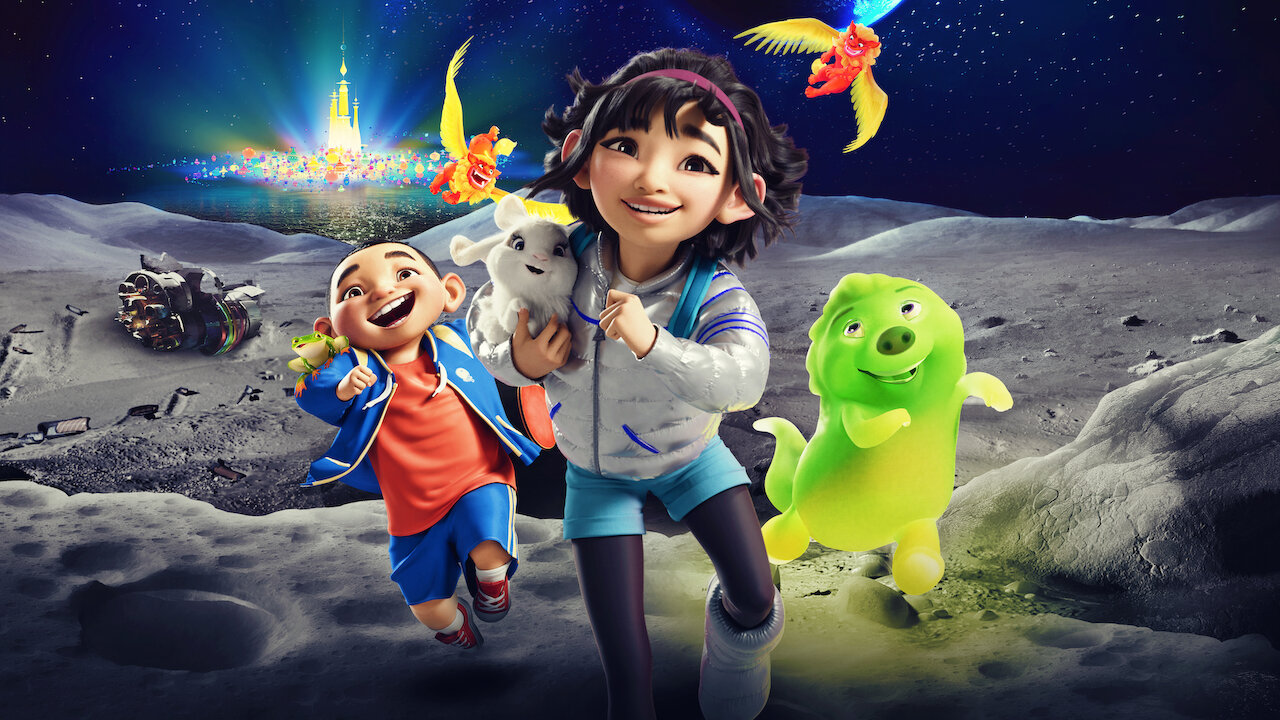 Streaming now on Netflix, Over the Moon is the heartfelt tale of a young girl who experiences loss and sets out on a journey to overcome it through her beliefs in family and love.
Fei Fei (Cathy Ang) is told the story of the Moon Goddess Chang'e (Phillipa Soo), who lost the love of her life when she became immortal, by her mother (Ruthie Ann Miles). Four years after her mother passes away, her father (John Cho) gets engaged to Ms. Zhong (Sandra Oh). Frustrated by her father's new plans, and also that he no longer seems to believe in Chang'e, she decides to travel to the moon and prove that the Goddess is real.
Fei Fei builds her rocket, and takes off with her pet rabbit (a gift from her mother) and an unexpected passenger – Ms. Zhong's son, Chin (Robert G. Chiu). They manage to reach the moon, where the do indeed meet Chang'e – but she is different than Fei Fei expected. Chang'e demands a gift that will reunite her with her lost love, which sets them off on an adventure to help the Goddess and prove to her father than the story is true.
The film is very sweet, and a whole lot of fun. Beautifully animated, it takes us on an exciting and imaginative adventure – filled with wonderous locations and characters. The Eastern mythology and designs are gorgeously crafted, making for a compelling and unique journey. The scenes are vibrant and detailed, with plenty to keep children entertained. Meanwhile, the story is one that audiences of all ages can relate to. The journey that Fei Fei goes on is similar to one that we all must take at some point. It is a beautiful way to help deal with the loss of a loved one.
Directors Glen Keane (Monster House) and John Kahrs (Paperman) do a wonderful job here with the material, balancing the fun-filled family adventure with grown-up themes and relatable feelings. It feels very much on the level of Pixar, from a storytelling perspective.
I didn't know what to expect from the film, and found myself quickly falling in love with it. Such great lessons to be learned amongst the creative visuals, terrific performances, and gorgeous computer animation. This is one the whole family can enjoy, and relatable on so many levels. Credit goes to these animated films that aren't afraid to deal with real topics, and it is opening a conversation that will help our young ones mature in a healthy way. It make take more tissues this way, but it's well worth it.
B+