Movie Review: MISSION: IMPOSSIBLE – DEAD RECKONING PART ONE Starring Tom Cruise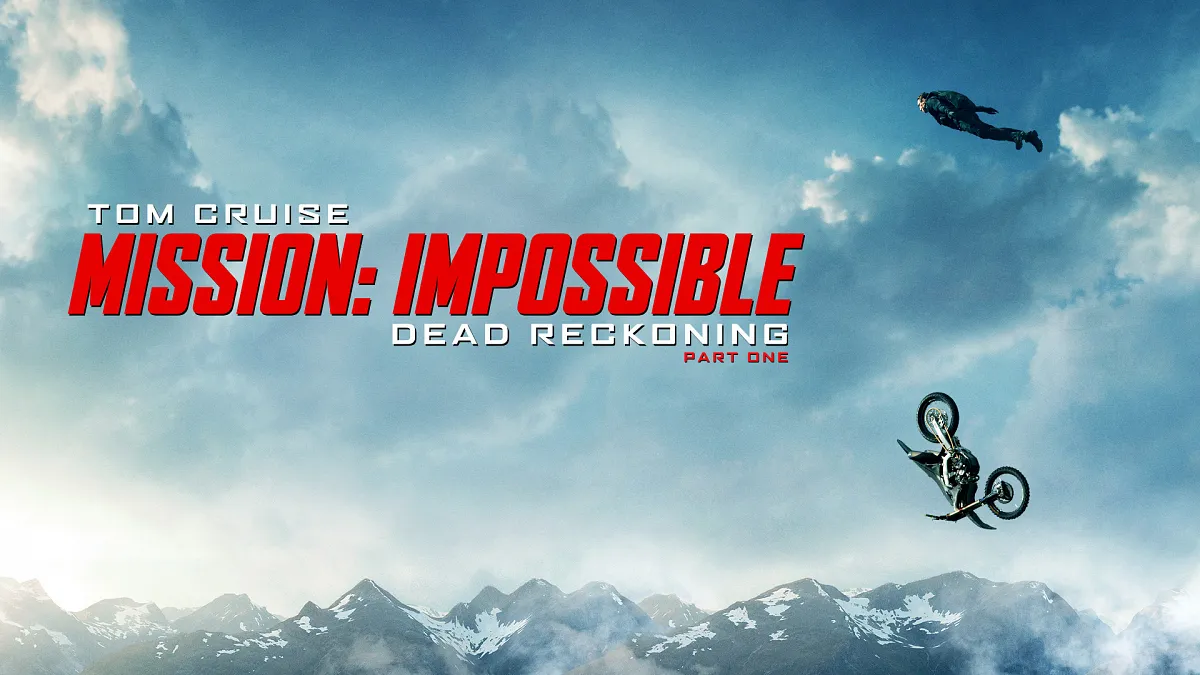 Click here for Steve's take on DEAD RECKONING PART ONE.
After a string of box office action duds, the movie industry is looking to its golden boy, Tom Cruise to save cinema for a second consecutive year. Not only does Cruise deliver, he proves that the Mission Impossible films may be the greatest franchise in cinema history.
The action sequences in 'Dead Reckoning' will not only leave your jaw on the floor, it will make you wonder how Cruise and director Christopher McQuarrie can top this film next year when Part Two drops.
While the plots of most of the MI films range from complex to just a bit ridiculous, Part One is no different, as this film is far from perfect. The run time clocks in at a robust 2:46 min. Viewers better watch their drink consumption because you really don't want to miss a single moment of this action-packed, non-stop adrenaline rush.
This time around, Ethan Hunt and his crew are trying to stop an artificial intelligence force called The Entity. The AI program aims to give its overlord power to control the world. The thought of this in today's world of technology is quite terrifying, while at times it seeming pretty far-fetched.
There's tie-ins to past Mission films, a villain with a past connection to Hunt, double-crosses, and globetrotting by Hunt and his team that feels a bit tedious at times. All in all, the latest MI film is a fun and edge-of-your-seat thrill ride that will keep you guessing from the very beginning.
Just like the six previous entries, Ethan is assisted by Ving Thames' Luther and Simon Pegg's Benji, as well as Rebecca FERGUSON's Ilsa. Grace, played by Harley Atwell is drawn into the mayhem when she mistakenly gets in our hero's way. Shea Wigham's Jasper and Greg Tarzan Davies' Degas track Hunt throughout the film. The audience will also get a treat from Pom Klementieff's ultra-bad Ass Paris, Vanessa Kirby's Alanna, Cary Elwes' Denlinger, Esai Morales' sinister villain Gabriel, and even Henry Czerny making his first Mission: Impossible appearance since 1995.
While some may feel the film is a tad too long, it's almost a necessity for it, as each scene lays out the story to make sure we know who's who, and why they are doing what they are doing to whom they are doing it. Yes, it can get convoluted if you don't keep up.
From some laughable shenanigans to keep the story somewhat light to epic car chases through Venice and a couple stunts that Cruise risked his life filming, Part One has it all.
My one complaint, although likely necessary was the increased use of CGI as compared to other MI films, but it does not ruin the enjoyment of the film.
The epic stunt sequence of the film involves Cruise driving a motorcycle off a cliff in a scene that engages in some speed-flying that will leave viewers picking their jaws up off of the floor. The scene just goes to show that Cruise is unlike any actor we have ever seen.
Dead Reckoning also shows it can dominate even the smaller moments of the film. The airport scene is a tension-filled moment unlike anything I've seen on film. There are no stunts, just the characters, great writing and editing to generate anxiety and sweaty palms for the viewers.
Seeing the near perfection in scenes of Dead Reckoning will show you just how ridiculous and elementary the Fast and Furious films are. While sitting in Dead Reckoning, namely during the car chase sequence in Venice, I realized just how poorly made the Fast films are and will likely never waste time watching one again. It's child's play compared to an MI film.
In closing, just like last summer, Cruise has swooped in to save Hollywood's collective ass with Dead Reckoning. If there's one film you should see in theaters this summer it's Dead Reckoning. You will leave feeling you were just put through a marathon of emotions and that's what the cinema is all about. Tom Cruise once again shows he's the last of the true movie stars.
Dead Reckoning gets an A-.